Pettine: Terrelle Pryor's window with Browns 'narrows every day'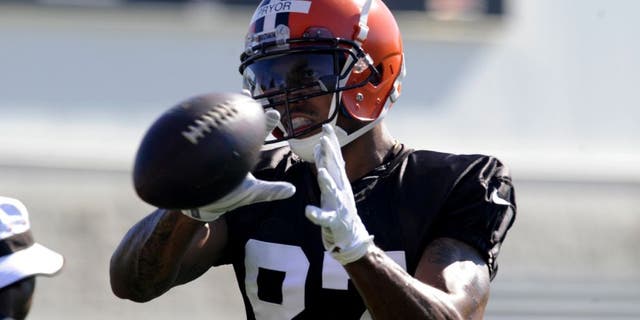 NEWYou can now listen to Fox News articles!
Browns wide receiver Dwayne Bowe and rookie running back Duke Johnson returned to practice after being sidelined by hamstring injuries.
Bowe and Johnson have both missed Cleveland's first two exhibition games and are hoping to be on the field next Saturday when the Browns play at Tampa Bay. A nine-year veteran, Bowe said the time off has helped heal his body.
Johnson has had hamstring issues since high school, but Miami's career rushing leader doesn't think the missed time has been any setback.
Also, Browns coach Mike Pettine said wide receiver Terrelle Pryor is getting close to returning, but that the ''window narrows every day'' for the former Oakland quarterback to make the roster.