Pettine sounding more open to Manziel becoming starter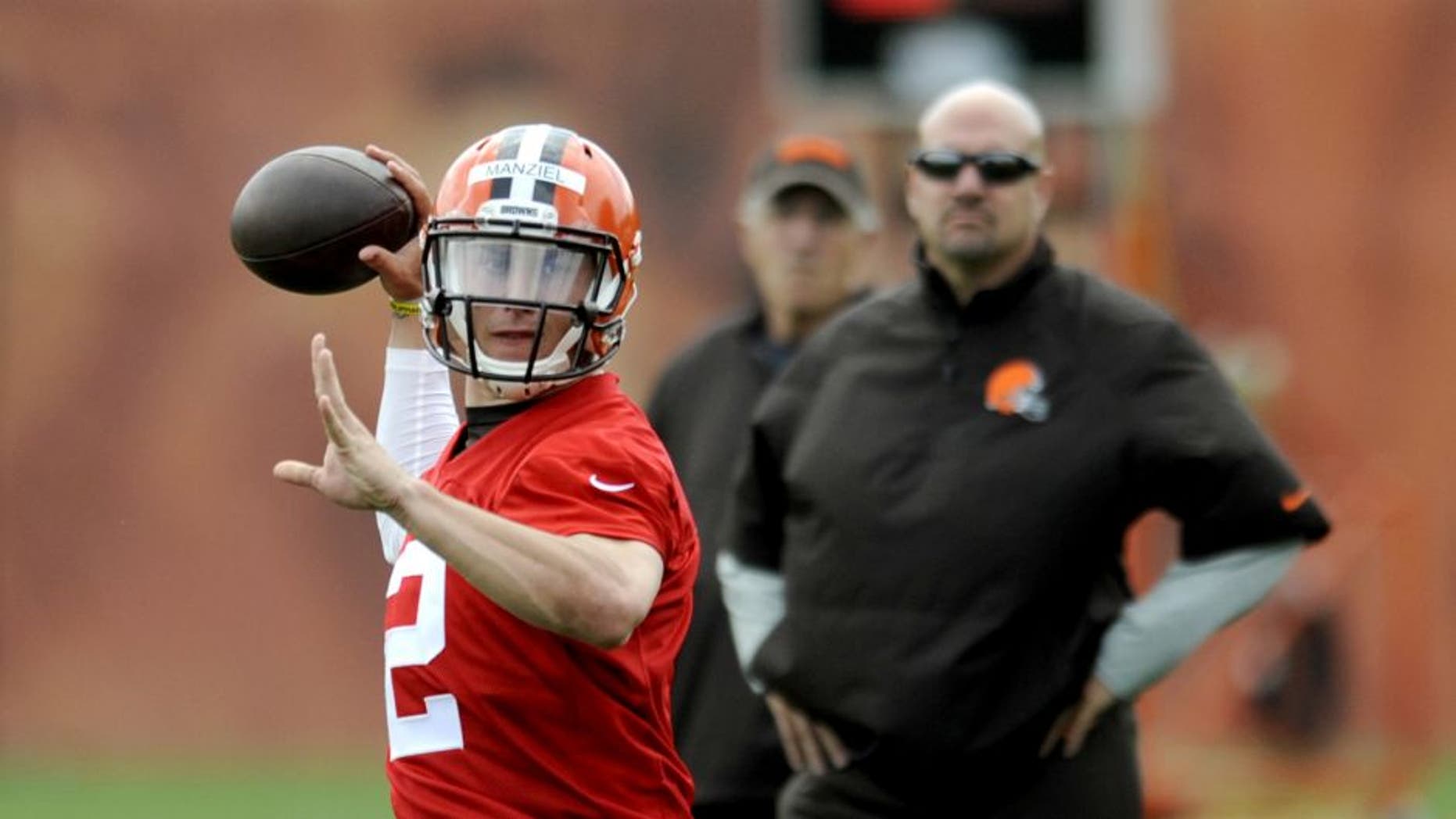 Browns head coach Mike Pettine's tune was a little different when asked if Josh McCown is still his starting quarterback on Monday.
Were the two touchdown passes from Johnny Manziel in Sunday's 28-14 win over Tennesee enough to give him consideration for the starting job?
"We're going to meet on that tonight," Pettine told the media via Pro Football Talk. "To me, that's the standard, it's our weekly meeting where we evaluate every positon and where are we but until Josh is cleared there's not much thought process there. Just because he is the starter right now with the fact that Josh is out but we'll have the 'what if?' discussion tonight, see where that takes us."
The fact that Pettine says a hypothetical conversation would even take place is a big difference from even last week, when the coach said McCown would be his starter if he was cleared from the league's concussion protocol leading up to the home opener.
Pettine even acknowledged that Manziel has made the "what if" discussion more interesting.
"I would agree with that," Pettine said. "That is a positive thing. Johnny has made a lot of progress in the right direction. Still a lot of things to get cleaned, but we certainly feel like the arrow is up."
Manziel only attempted 15 passes in Sunday's win, but he clearly brought a unique set of skills that had the home crowd abuzz.
"Anytime you get this feeling, even going back into last year when we were winning some games, what a feeling that is here in the city, Cleveland, especially getting a home game next week coming off a win,'' Manziel said per Cleveland.com. "This place'll be electric. So to keep that momentum going, to keep trying to string these wins together, that's what we've got to keep trying to do.''
Manziel understands there's still a chance McCown will reclaim his starting job once healthy.
"Obviously, I want to be out there playing, but if that's not the case, I'm going to take it in stride and prepare like I would be the guy."