Petition has been created 'To Let Will Grier Play'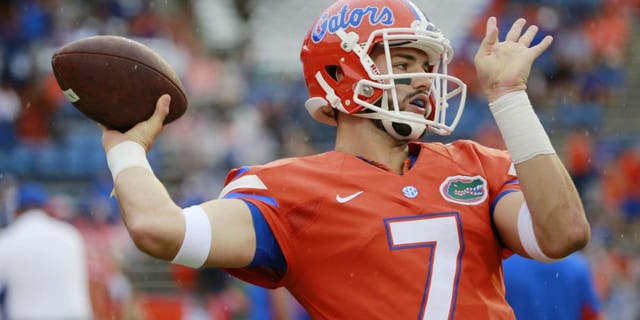 NEWYou can now listen to Fox News articles!
In correspondence with the Will Grier suspension on Monday afternoon, a fan is attempting to reverse the situation for all supporters of the Florida program.
A change.org petition has been created with the hopes of "Let[ting] Will Grier play!" As of 8:00 p.m. ET, 1,597 individuals have endorsed the cause.
Grier admits taking an over-the-counter substance, which led to a failed NCAA drug test. Florida will appeal the decision with the hopes Grier will be able to come back and play this season.
Grier and his family appear very remorseful over the current situation. With Grier out, Treon Harris is expected to take over the starting signal-caller duties for the Gators as they travel to No. 6 LSU on Saturday.