Pete Rose's best one-liners from his Reds Hall of Fame news conference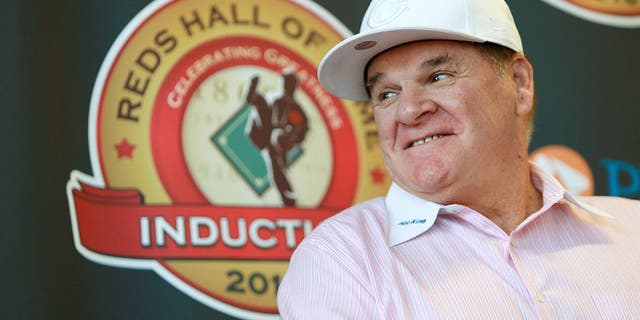 The Cincinnati Reds announced Tuesday that they will induct Pete Rose into their Hall of Fame during the weekend of June 24-26. And then they handed the microphone to the majors' all-time hits leader himself.
As usual, the 74-year-old Rose was full of snappy one-liners on everything from his forthcoming statue to the exact nature of the news conference to the Reds' opponent during that weekend this summer.
A sampling of the tweets from the Reds writers in attendance: