Persistent rains delay on-track activity at Dover again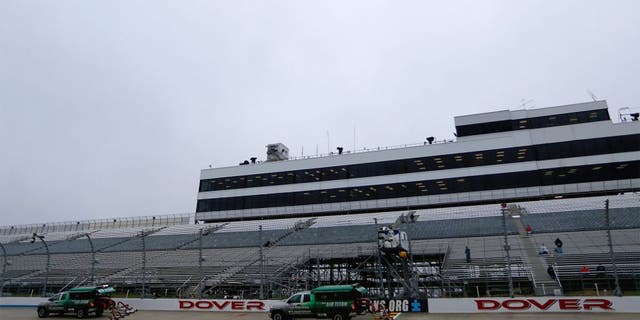 NEWYou can now listen to Fox News articles!
For the second straight day, rains soaked Dover International Speedway on Saturday, delaying all on-track action.
The remnants of Hurricane Joaquin soaked the high-banked one-mile track overnight.
Saturday's NASCAR K&N East race was put on hold early in the morning as track-drying efforts got underway. NASCAR and speedway officials are constantly monitoring the weather situation and will adjust the schedule accordingly.
Jet dryers and the Air Titans are currently working to dry the track, but mist and light rain continue to hamper their efforts.
The grandstand gates at the track are open to fans, and as of 10 a.m. ET Saturday's NASCAR XFINITY Series race was scheduled to start on time at 3:30 p.m. ET. There will be competition cautions on Lap 25 and Lap 65 once the race gets going.
According to NASCAR, if weather cancels Saturday's Sprint Cup Series practice, Sunday's race will take place as scheduled without any on-track activity.
Check back here on FoxSports.com for further updates as the day progresses.