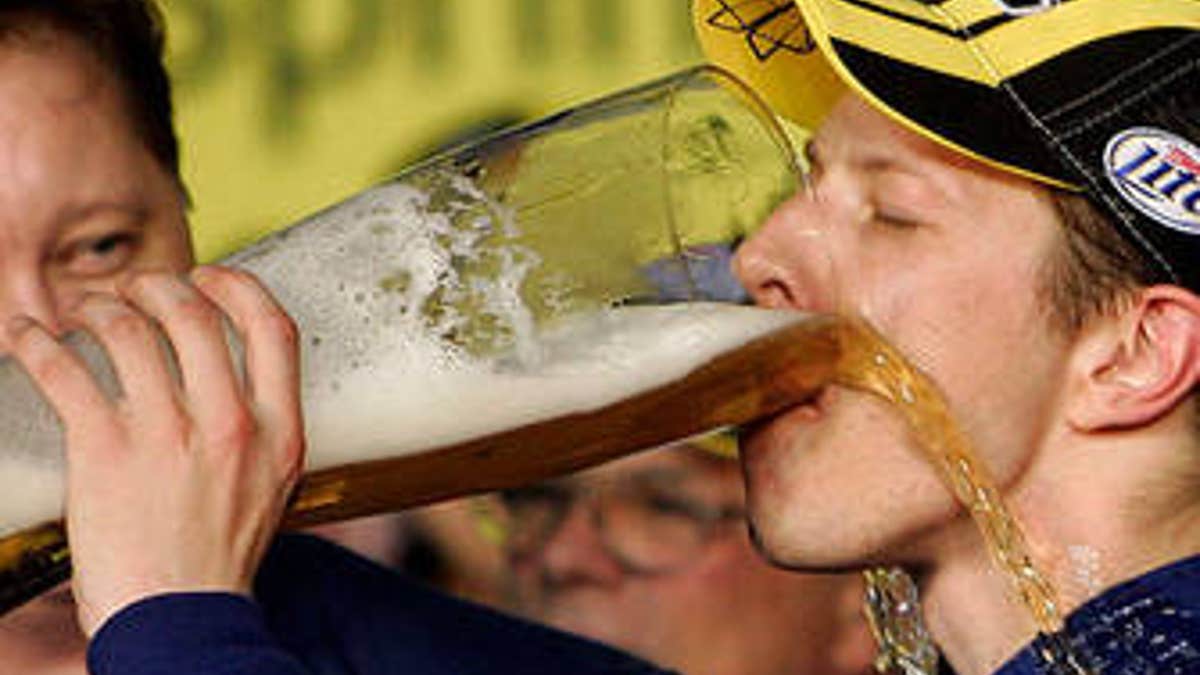 Penske Racing announced a multi-year extension for driver Brad Keselowski and MillerCoors.
Team owner Roger Penske said in a release, "The extensions of our agreements with both Brad Keselowski and MillerCoors put our team in a real position of strength moving forward.This is an important day as these agreements will allow Penske Racing to invest significantly in our people and our technology, two critical areas to a successful race team."
Keselowski, 29, is the defending Sprint Cup champion. He has nine Sprint Cup career wins and is currently 15th in points in his fourth full season on the Cup tour.
Keselowski cheerfully chugged the beer from on oversized glass during a live televised interview while celebrating his first Sprint Cup championship last November.
Keselowski said discussions on the extension began after last year's championship as he and Penske charted a plan on how to stay on top of NASCAR. Keselowski cited the continuity of Jimmie Johnson, who won five consecutive championships with the same crew chief and sponsor.
"I am fully committed to Penske Racing and Miller Lite," Keselowski said in the release. "This will allow us to further grow our program and contend for championships on a consistent basis. It's an exciting time to be a part of this organization and I look forward to a successful future."
Miller Lite will continue to sponsor Keselowski for 24 races in 2014 and will hold an associate position for the additional 12 events. Penske's sponsorship with MillerCoors spans 30 years including 23 seasons in NASCAR's Cup Series.
Keselowski also won the Nationwide Series title in 2010 -- Roger Penske's first NASCAR title. He currently has 25 victories in the NNS.
( The Associated Press contributed to this report. )