Penn State reportedly plans to remove Paterno statue this weekend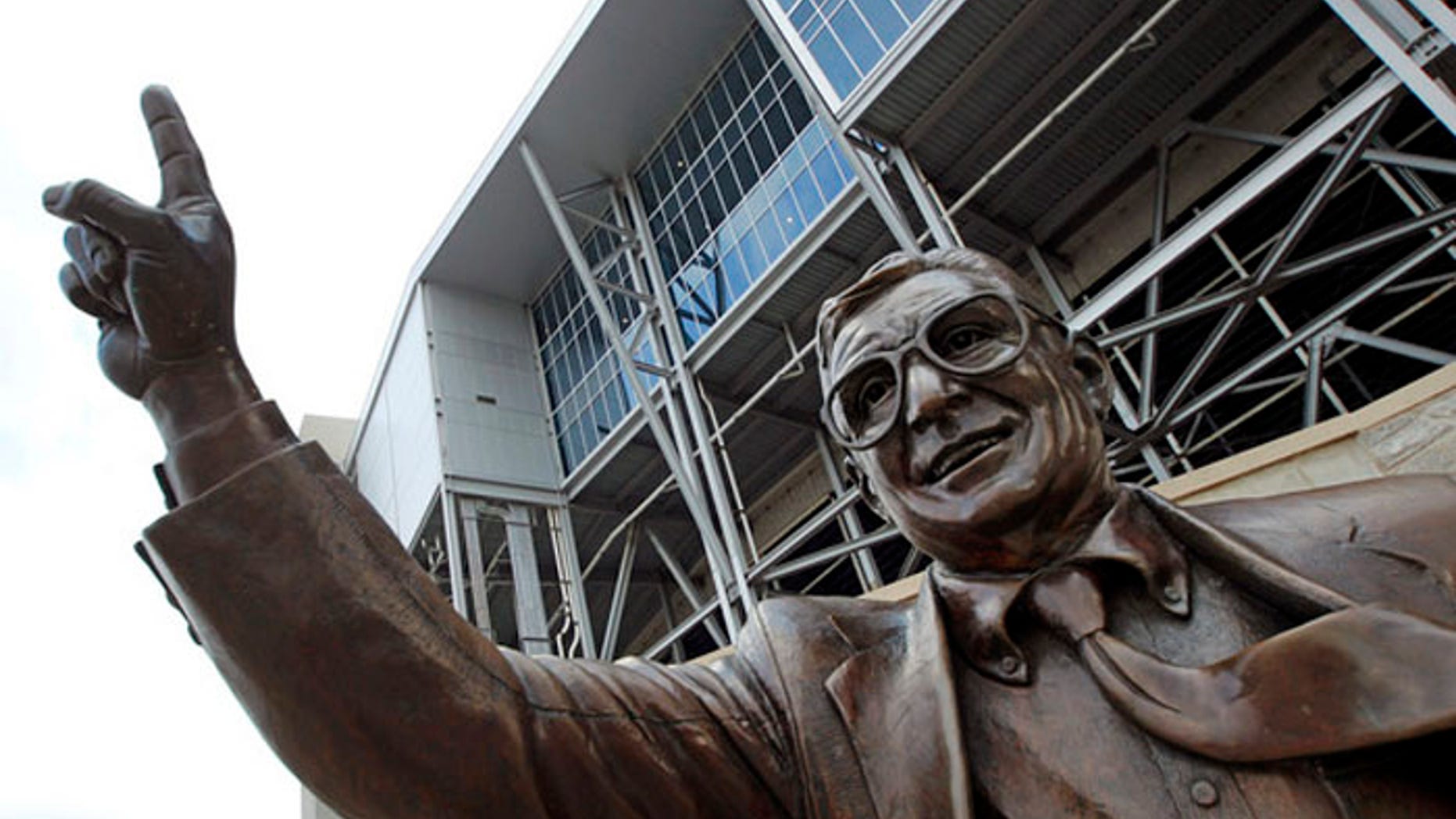 Penn State University reportedly plans to remove its statue of Joe Paterno from its campus this weekend.
NFL Network reporter Kimberly Jones posted on Twitter that the statue that has stood at the State College campus for more than a decade will come down this weekend, and veteran sportscaster Bonnie Bernstein also reported the news on Twitter.
David La Torre, a spokesman for the university, said he was "not aware" of any decision regarding the statue.
Critics have called for the statue to be taken down after a report by former FBI Director Louis Freeh concluded that Paterno was aware as early as 1998 that his assistant coach Jerry Sandusky had been accused of molesting children and helped cover up a 2001 incident. The finding contradicted Paterno's grand jury testimony and statements he made in an interview after his firing.
The statue was erected in 2001 outside of Beaver Stadium. A three-sided stone wall is behind the statue and its left sections reads: "Joseph Vincent Paterno: Educator, Coach, Humanitarian." A wall of plaques near the statue also contains a Paterno quote: "They asked me what I'd like written about me when I'm gone. I hope they write I've made Penn State a better place, not just that I was a good football coach."
Paterno, who died in January, was fired by the university in November in the aftermath of Sandusky's arrest.
Earlier this week, a small plane reportedly flew over campus with a banner reading: "Take the statue down or we will."
The removal of the statue would be the latest public condemnation of Paterno. "Paternoville" — the name of the area where students waited outside of Beaver Stadium — has been changed to "Nittanyville" and Brown University, Paterno's alma mater, removed his name from an award given to its top male athlete.
The Associated Press contributed to this report.