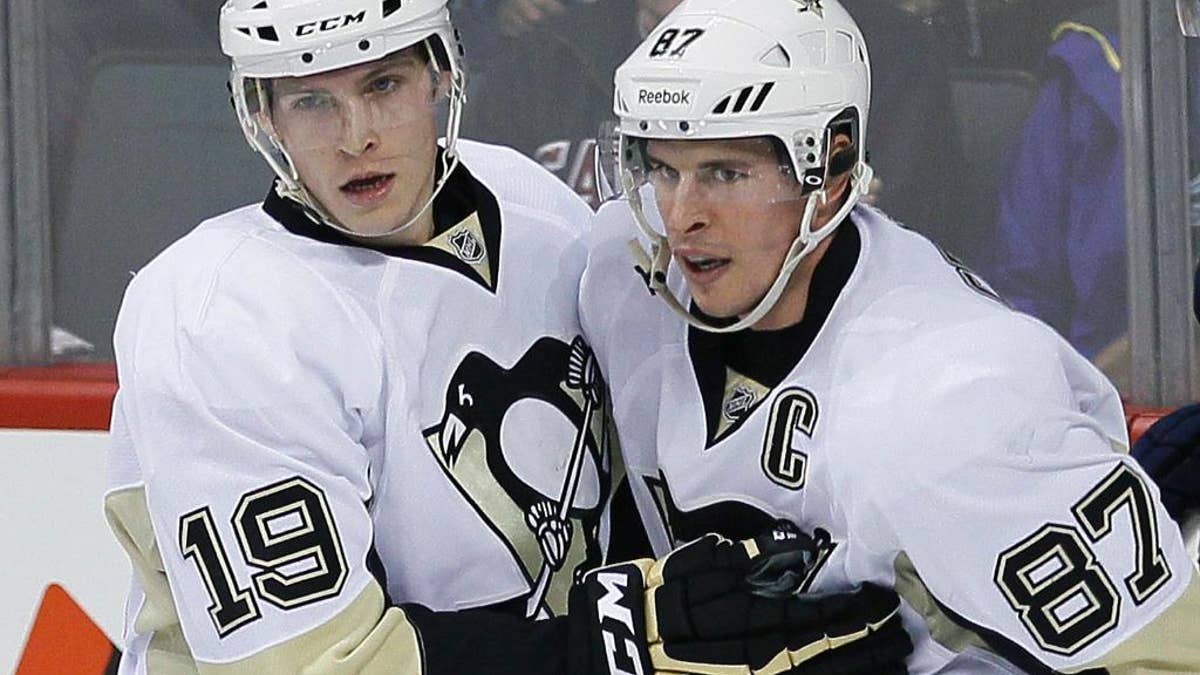 PITTSBURGH – The Pittsburgh Penguins are worried forward Beau Bennett has mumps.
General manager Jim Rutherford said Monday that Bennett has symptoms and the team is awaiting test results before making a diagnosis. Penguins captain Sidney Crosby is out for Monday night's game against Tampa Bay after being diagnosed over the weekend.
Rutherford said Crosby is past the infectious stage and could return to the team this week.
The Penguins are one of a handful of NHL teams dealing with a mumps outbreak. The virus usually is found in children and its symptoms include facial swelling and fatigue.
The 23-year-old Bennett has struggled to stay healthy during his brief career. He is already out indefinitely while recovering from a lower body injury against Boston last month.