Pelicans guard Bryce Dejean-Jones dies at age 23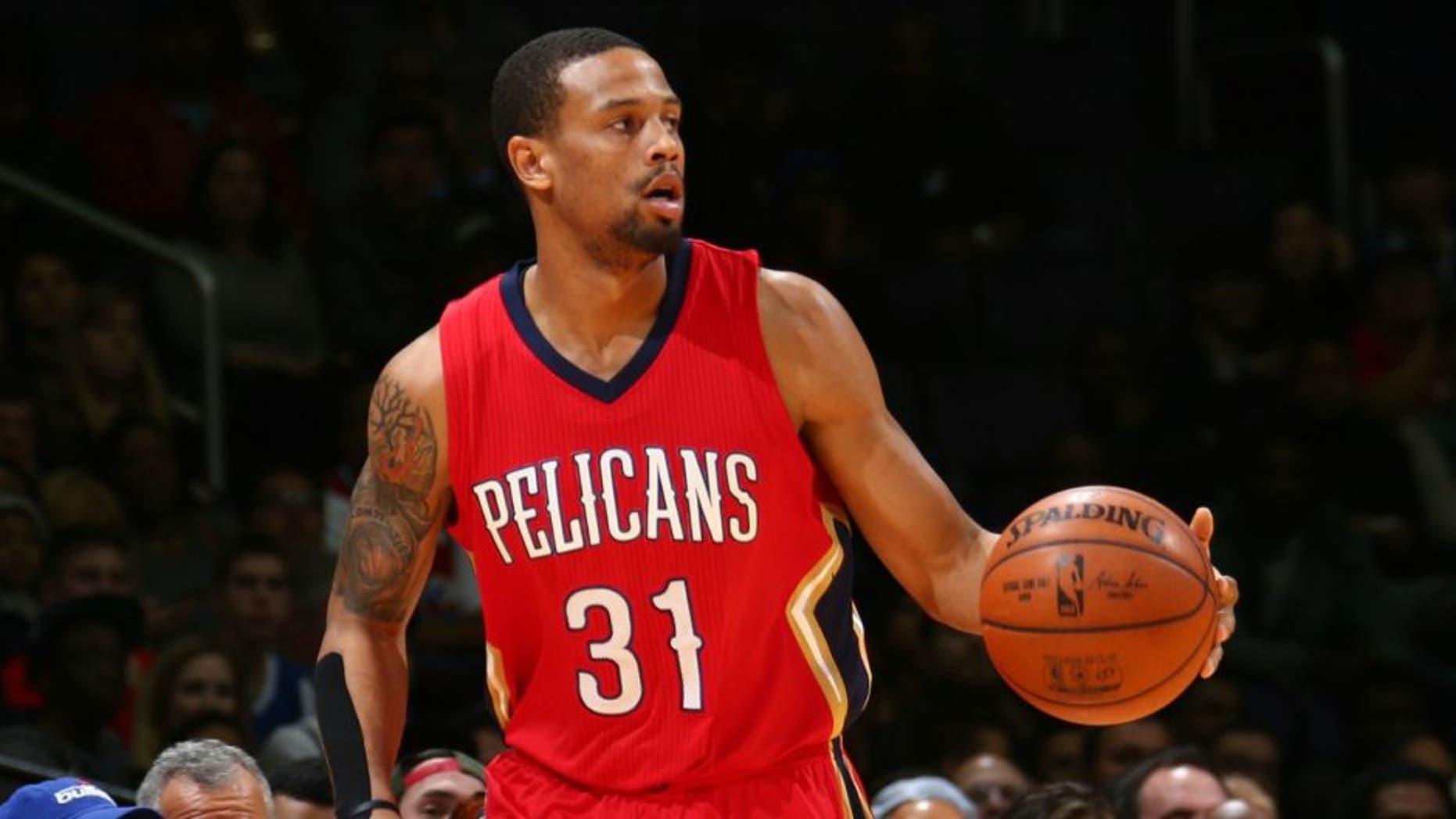 New Orleans Pelicans guard Bryce Dejean-Jones has died, according to the Dallas County (Texas) medical examiner's office.
The office did not release the cause of death. He was 23.
According to the Dallas Morning News, the police report associated with Dejan-Jones' death indicates that he was shot after breaking into an apartment early Saturday morning:
At approximately 3:20 a.m., Dallas officers responded to the 2500 block of Bennett Avenue regarding a shooting. Upon arrival officers found one individual had been shot. The resident of the apartment reported that an individual had kicked open the front door and entered his apartment. The resident, who was asleep in the bedroom, heard the individual enter and retrieved a handgun. He stated he called out to the individual but was not answered. As the individual kicked open the bedroom door, the resident fired his gun. The individual left the apartment and collapsed in the breezeway. The individual was transported to a local hospital where he died from his injuries.
The Pelicans released a statement on Dejean-Jones' death Saturday:
It is with deep sadness that the Pelicans organization acknowledges the sudden passing of Bryce Dejean-Jones. We are devastated at the loss of this young man's life who had such a promising future ahead of him. Our thoughts and prayers are with Bryce's family during this difficult time.
Dejean-Jones signed with the Pelicans as an undrafted free agent out of Iowa State. The Los Angeles-area native spent time at three colleges -- USC, UNLV, and ultimately Iowa State -- averaging 10.8 points per game over four seasons.
Dejean-Jones was waived by the Pelicans in October but was re-signed to back-to-back 10-day contracts two months later. He signed a three-year, prorated deal, worth nearly $2 million, with the Pelicans in February.
He finished his rookie season having averaged 5.6 points and 3.4 rebounds in 14 games.