Pebble weather strikes again: Wind, not rain, halts 3rd round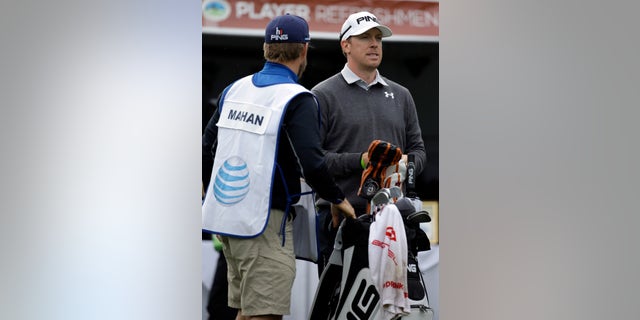 PEBBLE BEACH, Calif. – The third round of the AT&T Pebble Beach National Pro-Am has been halted because of the weather.
Only it wasn't the rain.
Right when PGA Tour officials thought they caught a break when rain stayed away, the 30 mph gusts kept blowing golf balls across the green. The round was suspended shortly after Trevor Immelman's ball rolled 6 feet away from where he had marked it on the fourth green at Pebble Beach.
Officials watered the green — a strange sight with rain starting to move in — with hopes a moist green would keep balls from rolling. It didn't work.
Jimmy Walker was 10-under par at Monterey Peninsula. Jordan Spieth already was 1-over through two holes at Pebble Beach, putting him two shots behind.