Paul George talks about Australia's 'dirty' play after Team USA's narrow win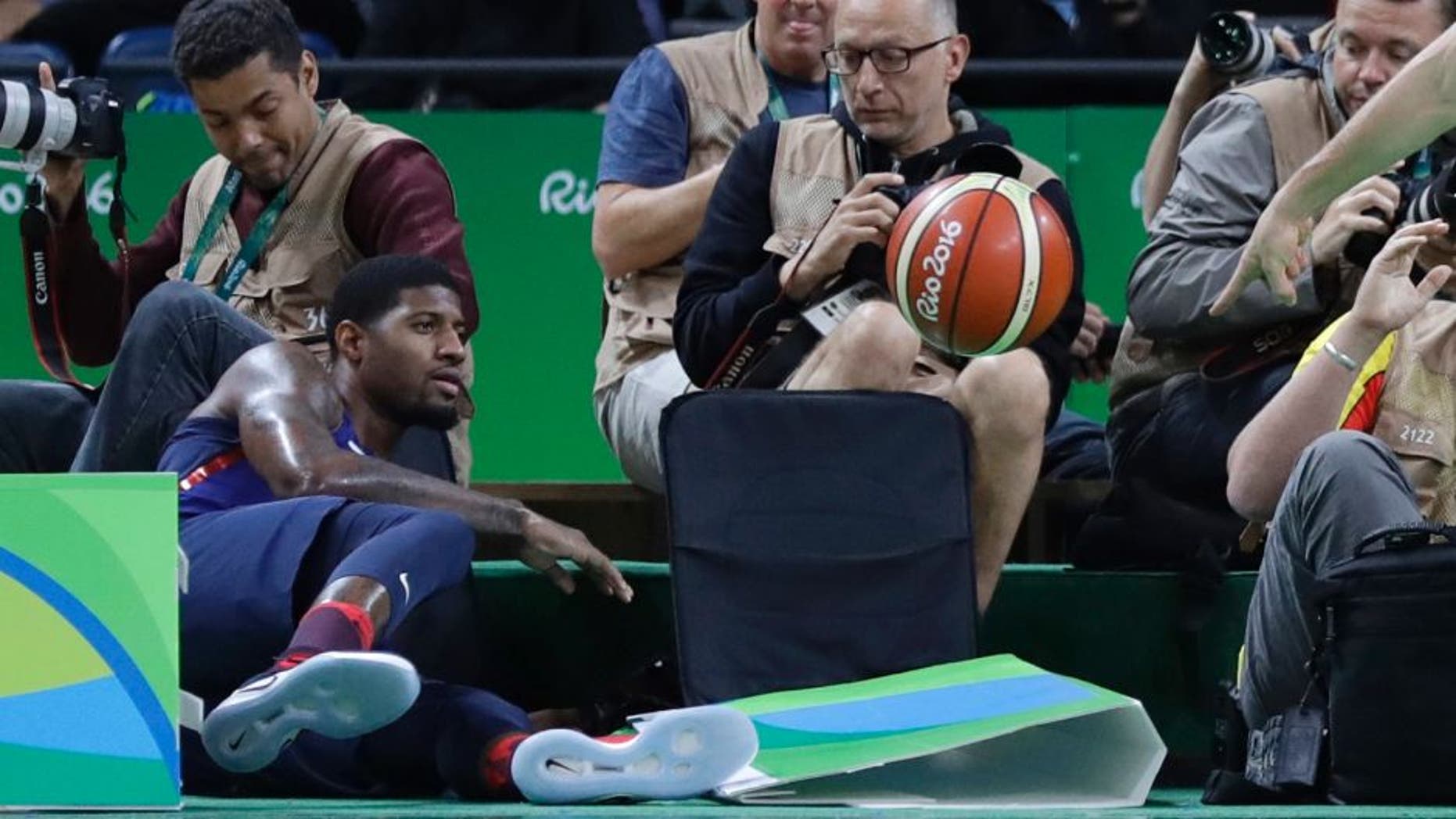 Team USA had a too-close-for-comfort win over Australia on Wednesday, holding on for a 98-88 victory in a hard-fought game. But according to Paul George, the game might have been a little too hard fought.
The Indiana Pacers star knew coming into the game the Aussies would play a physical brand of basketball, and the Boomers didn't disappoint.
"We knew we were going to get their best," George said, via FOX Sports Australia. "It was an adjustment for us. The game kind of got out of hand early with the physical play.
"We knew that coming in -- this team has a knack for being a little dirty."
George and the rest of Team USA's roster should be very familiar with two players on the Aussie team's roster who have a reputation for the rough stuff -- Matthew Dellavedova and Andrew Bogut.
George got tangled up with Dellavedova in the second half.
And Kevin Durant took a shot from Bogut.
Australia assistant coach and former NBA center Luc Longley had a different opinion of the physicality.
Tell 'em that's international basketball.''
It might have been a little more physical than the U.S. players wanted, but they survived and improved to 3-0 in Rio.