Patterson tweaks routine so Frogs' defensive legs stay fresh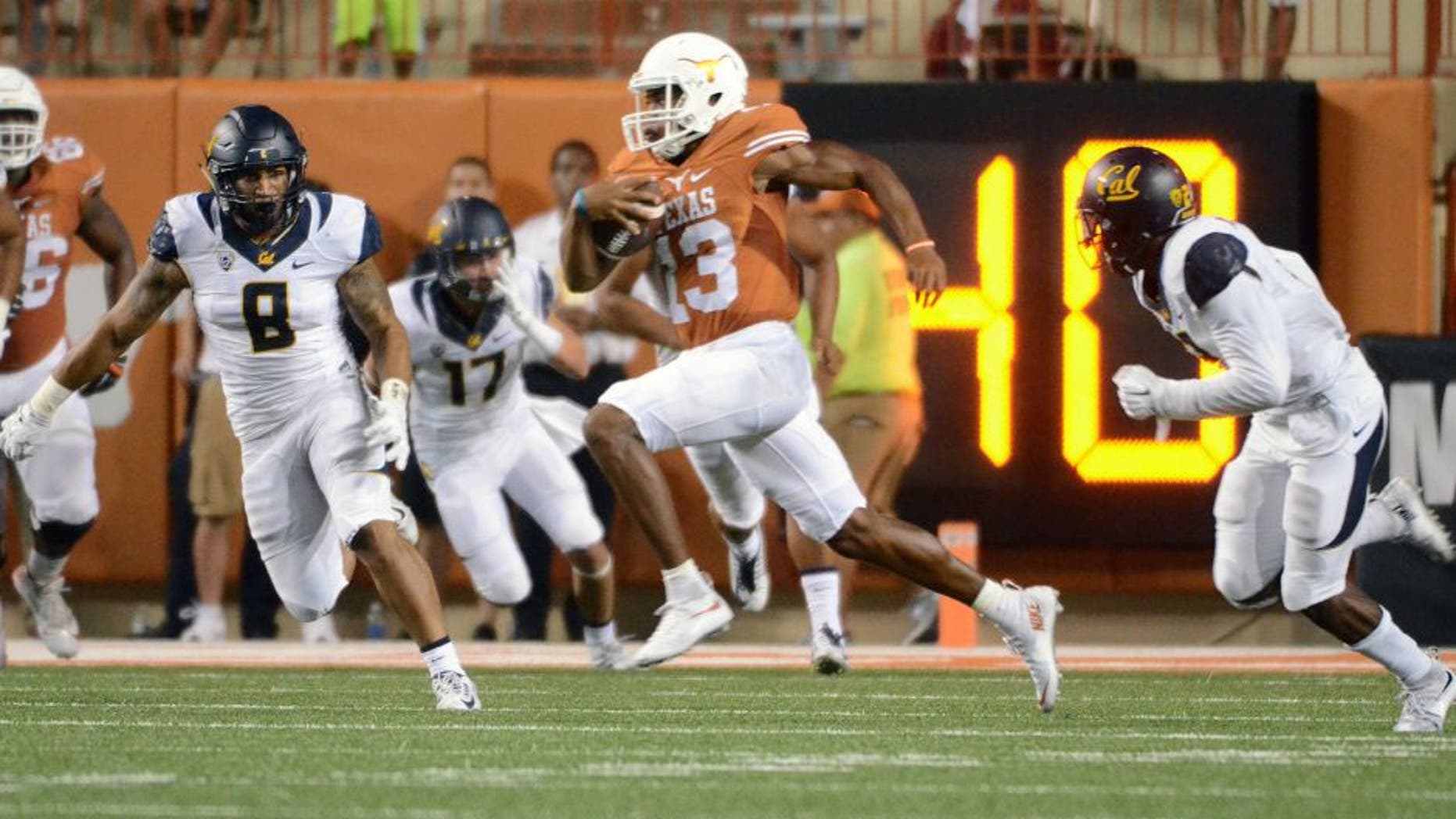 TCU is ranked No. 4 in the nation, but the defense it will put on the field Saturday against Texas will have to prove it is worthy of the ranking against the most dangerous running quarterback it has faced to this point.
The Longhorns' Jerrod Heard, who hails from Denton, just 45 miles from TCU's Amon Carter Stadium, has reinvigorated the Texas program despite consecutive gut-punch losses. The redshirt freshman signal-caller will be making his fourth career start with the goal of knocking the Horned Frogs from the ranks of the unbeaten and dealing TCU's playoff hopes a significant blow.
The Frogs have lost five defensive starters to injury and another from an indefinite leave of absence. To keep up with Texas' dual-threat quarterback, Frogs coach and defensive mastermind Gary Patterson knows he has to keep his Frogs' legs fresh, so he's decided to change his practice routine.
"We're going to do something different," Patterson told the Fort Worth Star-Telegram. "I had my defensive line chasing all over the place on Tuesday, Wednesday and Thursday [in past weeks]. I thought we were tired when we played SMU, and I thought we were a tired football team on Saturday [against Texas Tech]."
Even though Heard didn't play at all in the embarrassing season-opening loss at Notre Dame that provoked coach Charlie Strong to replace Tyrone Swoopes with Heard as the starting quarterback, Heard is the Longhorns' leading rusher with just under 300 yards and three touchdowns in three starts.
"We understand what we're going to have to get into, but we're not going to expend that kind of energy," Patterson said. "We're going to learn what they do and understand we have to play that guy at 11 o'clock."