Patriots RB Dion Lewis ruled out with non-contact knee injury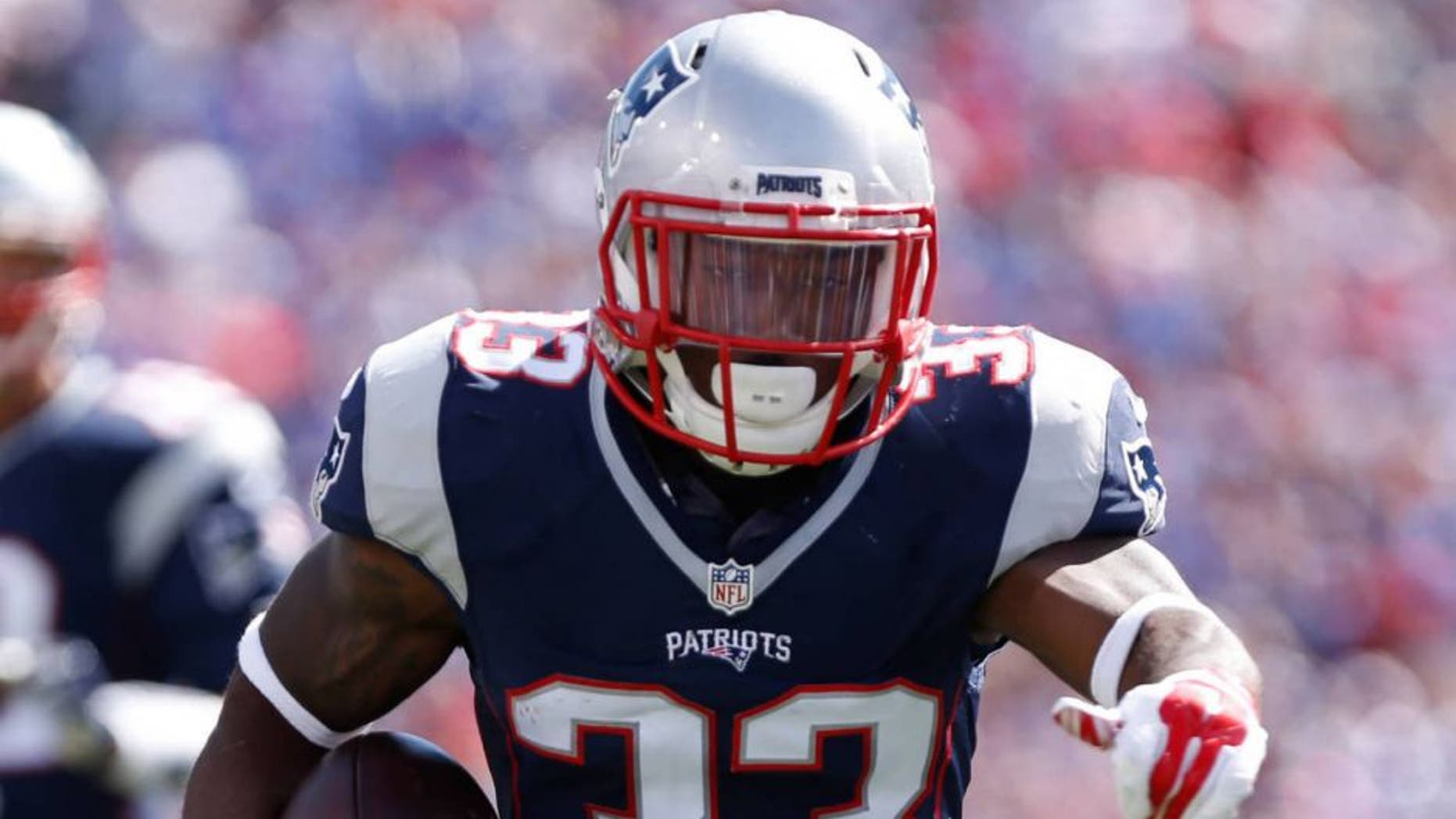 Dion Lewis was ruled out for the remainder of Sunday's game due to a knee injury. Kevin Hoffman USA TODAY Sports
New England Patriots running back Dion Lewis exited Sunday's game with a non-contact knee injury suffered in the third quarter and was ruled out for the remainder of the game.
Lewis has been the Patriots' best running back this season, his first with the team. After sitting out all of 2014, Lewis has exploded as one of the most elusive guys in the NFL. In just over six games, Lewis has caught 36 passes for 388 yards and two touchdowns. On the ground, he's carried it just 49 times, but has rushed for 234 yards and two scores.
In nearly every game, he's out-snapped LeGarrette Blount and all other Patriots running backs. If it's a long-term injury that keeps him out for an extended period of time, it'd be a huge blow to New England's offense.
Brandon Bolden and Blount stepped in to replace Lewis, with Bolden later catching his first career touchdown pass of his career.