Patriots DL Dominique Easley: 'I don't feel I'm at my best yet'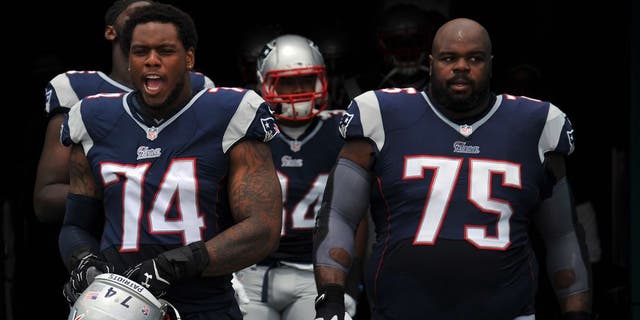 The New England Patriots have high hopes for 2014 first-round pick Dominique Easley, and he think the same of himself. Coming out of college, Easley had durability questions after suffering two torn ACL's at Florida.
He played in 11 games as a rookie last season with two of those being starts as he recorded just one sack. It was somewhat of a redshirt year as the Patriots eased him into his role along the defensive line, but Easley should see his playing time increase this season.
"I don't feel I'm at my best yet," Easley said via the Boston Herald. "I don't feel like anything has happened yet. The season isn't even here yet. So I don't feel like I've gotten anywhere. I've still got a long way to go."
Easley will join a pass rush rotation that includes Chandler Jones, Jabaal Sheard, and Rob Ninkovich. He realizes there's still plenty of room for improvement, but the best is yet to come for Easley -- especially after coming off a stellar performance against the Carolina Panthers this weekend.
"I've got to get better," Easley said. "Coming off the game, you've got to find a way to get even better than what it was at the last game."
Easley is an important young player on the Patriots' defense and should make a big impact next to other great defensive lineman. He has Pro Bowl-potential, he just needs to capitalize on opportunities.
(h/t Boston Herald)