Patriots defense, LB Dont'a Hightower hope to keep rolling against Chiefs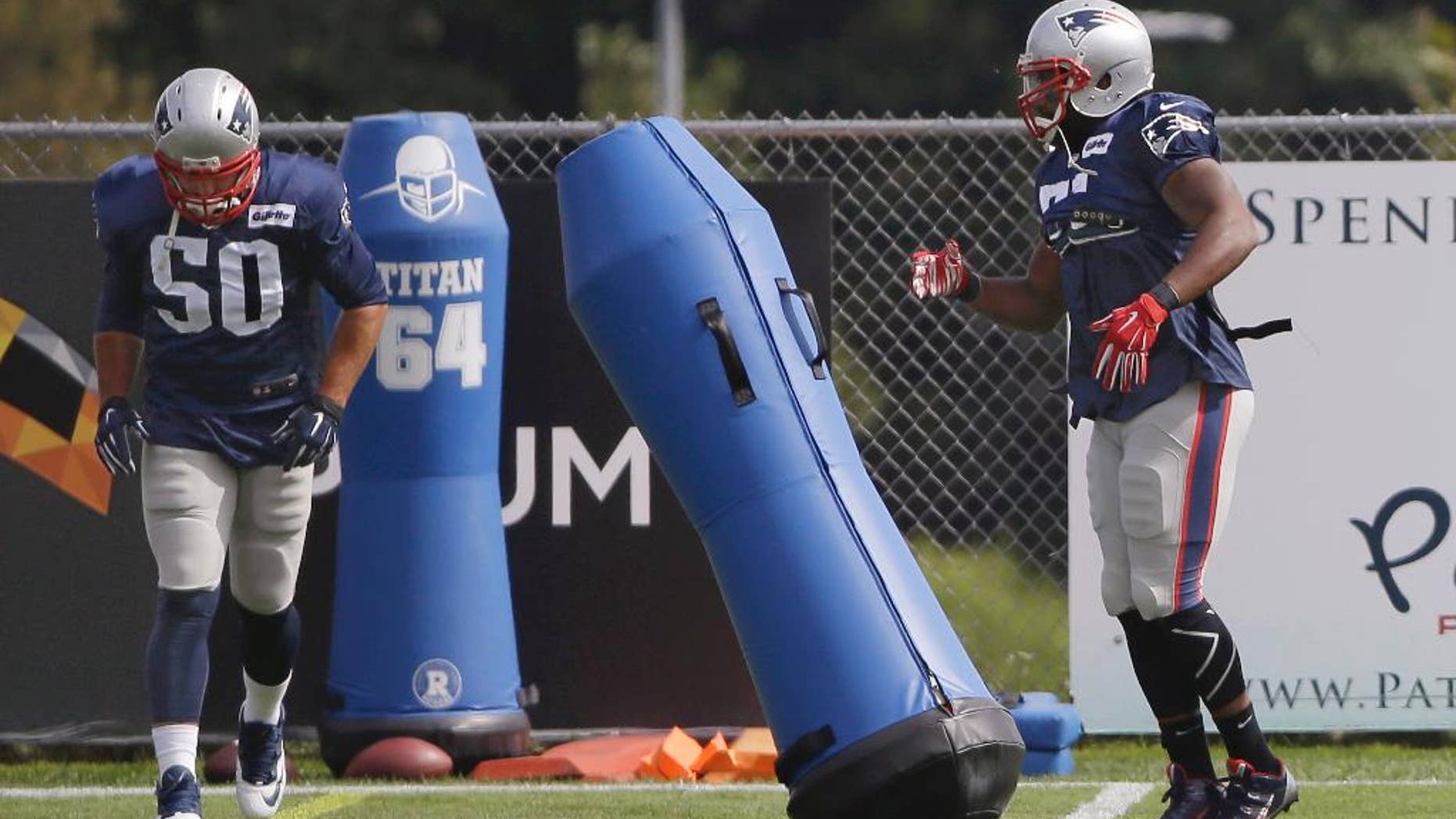 FOXBOROUGH, Mass. – Dont'a Hightower and the New England Patriots defense have made great strides since their season-opening loss.
Their past two opponents totaled just one offensive touchdown. And the third-year linebacker had 15 tackles and two sacks in those two games.
Those were against Miami, Minnesota and Oakland, three teams with mediocre quarterbacks. The job gets tougher Monday when the Patriots (2-1) visit the Kansas City Chiefs (1-2) and quarterback Alex Smith.
But Smith will have to figure out where the versatile Hightower is coming from. He's solid against the running game and has unusual coverage skills for a 270-pounder. Smith also must watch out for defensive end Chandler Jones. Hightower and Jones each had eight tackles and two sacks two weeks ago.
___
AP NFL websites: www.pro32.ap.org and www.twitter.com/AP_NFL