Patriots Beat Ravens 23-20 in AFC Championship Game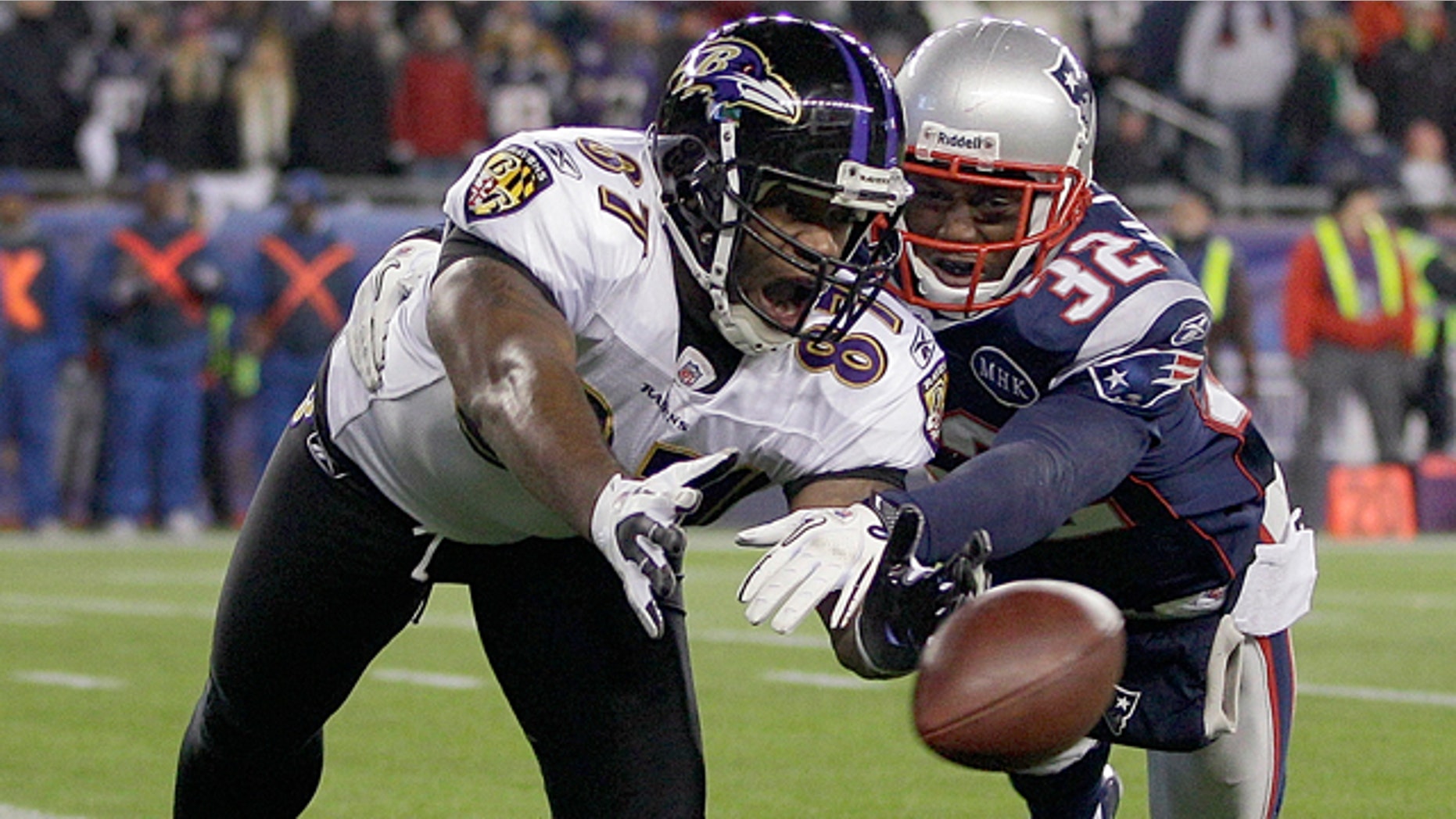 FOXBOROUGH, Mass. – The New England Patriots beat the stunned Ravens 23-20 in the American Football Conference championship game Sunday after Baltimore's Billy Cundiff missed a 32-yard field goal attempt with 11 seconds remaining that would have leveled the score.
Brady scored the winning touchdown when he leaped over the vaunted Ravens defense in the fourth quarter.
On his 1-yard scoring dive with 11:29 left, Brady took a huge hit from Ravens star linebacker Ray Lewis, then emphatically spiked the ball as he walked away. Earlier, Brady showed his fire by barking at Lewis following a hard tackle on a 4-yard run.
Next up as the Patriots chase their fourth Super Bowl trophy in Brady and coach Bill Belichick's tenure in New England is the winner of Sunday's National Football Conference final between the New York Giants and San Francisco 49ers. The Super Bowl is Feb. 5 in Indianapolis.
In their last trip to the big game, the Patriots had an 18-0 record when they were stunned by the Giants four years ago.
Before Cundiff missed, the Ravens had a chance to go ahead two plays earlier, but wide receiver Lee Evans was stripped of the ball in the end zone by backup cornerback Sterling Moore, who earlier was victimized for a touchdown that gave Baltimore the lead 17-16.
Then Cundiff misfired, and the Patriots stormed off their sideline in celebration as the chilled crowd roared.
A three-time NFL champion, Brady didn't throw for a touchdown for the first time in 36 games, although he did pass for 239 yards. He needed help not only from Cundiff's botched kick in guiding the Patriots (15-3) to their fifth AFC title in 11 seasons, but from New England's maligned defense.
The Patriots shut down Ray Rice, the league's total yardage leader, who was limited to 78 yards. Brandon Spikes made a fourth-quarter interception of Joe Flacco, who played well before that and threw for two touchdowns. And when the Ravens (13-5) were threatening to score a late touchdown to win their first conference title in 11 years, New England clamped