Padres outfielder Wil Myers' wrist 'basically pain-free'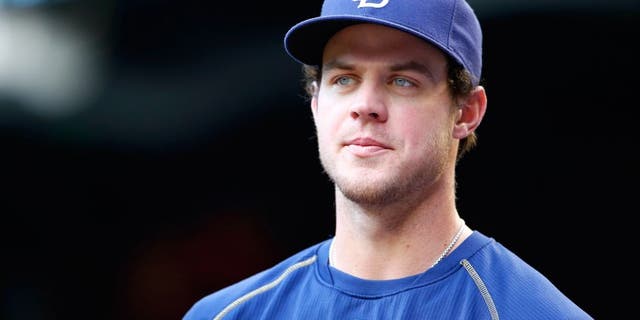 NEWYou can now listen to Fox News articles!
It will still be a while before Wil Myers returns to the diamond for the San Diego Padres, but the outfielder is making progress in his rehab from a wrist injury.
The San Diego Union-Tribune reports that Myers' is "basically pain-free" after undergoing an operation on June 18 to remove a bone spur in his left wrist.
Assistant general manager Fred Uhlman Jr. said that Myers will not resume swinging until the weekend.
"He won't do any baseball activity at least until we get back [to San Diego]," Uhlman said. "The good news there is that the discomfort is subsiding."
Myers is hitting .277/.327/.459 with five home runs and 19 RBI in 35 games this season.