Packers' Rodgers says on radio show he's improving from injured left collarbone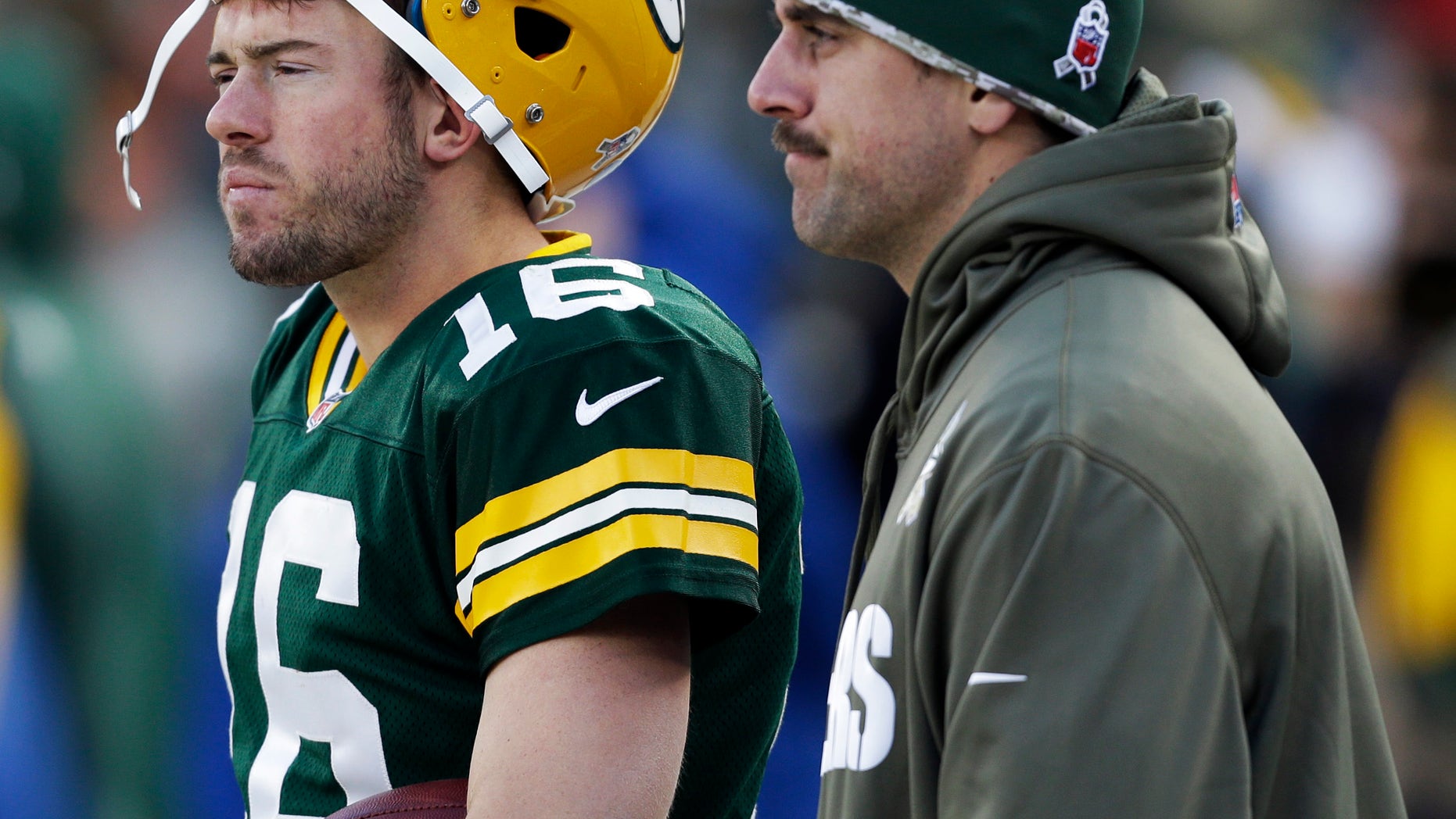 GREEN BAY, Wis. – Injured Packers quarterback Aaron Rodgers said he never gives up hope on playing, though he's not sure exactly when he will be back on the field.
Rodgers said Tuesday on his radio show on 540-AM ESPN that he's doing everything he can to return from the fractured left collarbone suffered a week earlier in a 27-20 loss to the Bears. He said he's giving the bone time to heal, and that Tuesday was the best he had felt since getting hurt.
Seneca Wallace started for Green Bay in the 27-13 loss Sunday to the Eagles, but was knocked out after one series with a sore groin.
Third-stringer Scott Tolzien played well given the circumstances in relief. Coach Mike McCarthy has already pronounced Tolzien the starter against the Giants on Sunday.