Packers DT Guion suspended three games by NFL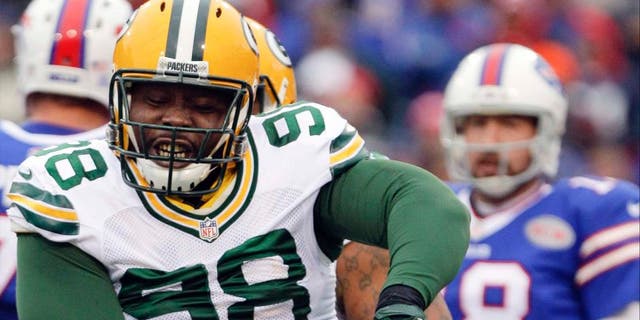 NEWYou can now listen to Fox News articles!
The NFL announced Thursday that Green Bay Packers defensive tackle Letroy Guion has been suspended for the first three games of the regular season for violating the league's Policy and Program for Substances of Abuse.
The Packers will not comment on the suspension due to the "confidentiality of the process."
It had been reported in July by various media outlets that Guion had been suspended, but was appealing, due to his offseason arrest.
Guion was pulled over by police in Starke, Fla., on Feb. 3 when officers found 357 grams of marijuana, $190,000 in cash and a registered gun. He was initially charged with felony possession of marijuana and for possession of a firearm in the commission of a felony. Guion pleaded no contest to misdemeanor possession and ended up being fine $5,000.
After the resolution of his court case, Guion re-signed with the Packers on a one-year, $2.75 million contract. Guion played his first season with Green Bay in 2014 after six seasons in Minnesota, recording 32 tackles and 3.5 sacks while starting all 16 games.
Guion will miss the Packers' games at Chicago and at home vs. Seattle and Kansas City. He is allowed to practice and play for the remainder of the preseason. He is eligible to return to Green Bay's roster on Tuesday, Sept. 29.
Green Bay will also be without defensive end Datone Jones for its opening game against the Bears. Jones was suspended one game by the NFL for violating the league's policy against substances of abuse.