Pacers Paul George, Glenn Robinson III have long Twitter history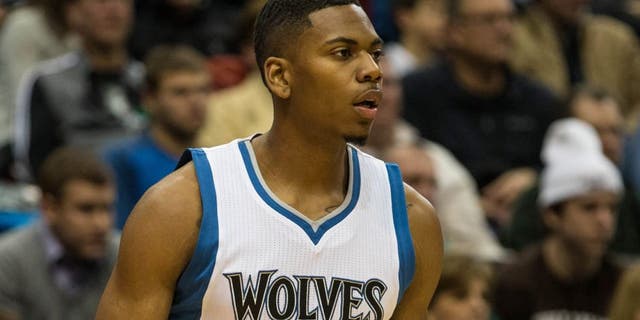 When one of the newest Indiana Pacers, Glenn Robinson III, says that he looks forward to learning from star Paul George, it's more than just a rote thing for a young player to say. Robinson has been developing a relationship with George over Twitter for a number of years, as pointed out by the good people at 8 points, 9 seconds.
The first Robinson tweet supporting George came with the Pacers locked in a playoff struggle with LeBron James and the Miami Heat. Indiana was fresh off of a Game 2 victory in the Eastern Conference finals, and things were looking up for the Pacers. Unfortunately, that didn't exactly end well. But you can't blame Robinson for that!
And naturally, Robinson chimed in when George signed his extension -- which seemed massive at the time but looks like a steal moving forward. Say it with me: "The salary cap is set to rise!"
George returned the love when Robinson was drafted by the Minnesota Timberwolves, and it all culminated in Robinson's signing with the Pacers this summer.
You have to wonder if the two will keep it up now that they're teammates. On the one hand, yes, they can talk to each other whenever they want. But that was the case before. Everyone has a cell phone. NBA players often have multiple phones. If they keep it up on Twitter, they can DM during meetings and keep their conversations private from coach Frank Vogel. It's really the discreet way to go.
(h/t 8 Points, 9 Seconds)