P.K. Subban transforms children's hospital into winter wonderland (VIDEO)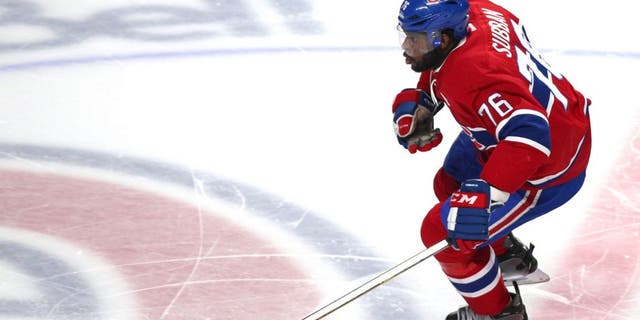 Montreal Canadiens defenseman P.K. Subban proved why he is one of the best ambassadors for hockey when he recently threw a holiday bash for children at Montreal's Children's Hospital.
Subban teamed up with Air Canada to transform the recently named Atrium P.K. Subban into a winter wonderland full of trees, holiday lights, gifts and plenty of snacks.
Subban joined in on the party clad in an oversized pair of footie pajamas, and spent time playing and getting his face painted with the children. He also surprised the Corsino family, whose home had been destroyed by a fire three days before the event, with a check for $5,000 to help them through the holiday season.
Check out a video of the event:
Earlier this year, Subban committed to a long-standing partnership with the hospital when he announced he would donate $10 million to the hospital over the next seven years. Subban continues to strengthen his ties both with the institution and the children treated there through numerous outreach efforts such as this one.
The party looked like a great way for the children to forget about their troubles for a few hours and just be kids, and it was a great reminder of the type of role model P.K. Subban is off the ice.