Oregon, Stanford have jaw dropping records vs. Pac-12 North opponents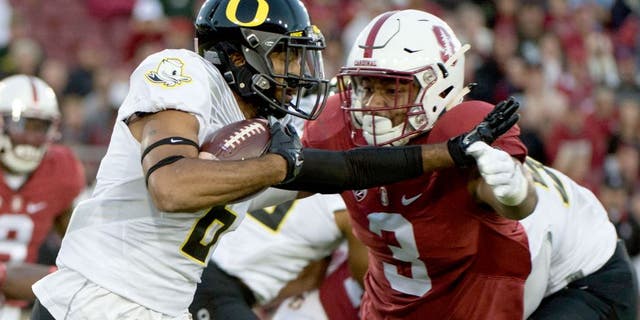 NEWYou can now listen to Fox News articles!
Oregon and Stanford have combined to win every Pac-12 championship since the conference expanded to 12 teams and added a title game in 2011.
What's even more impressive is the two team's combined record against Pac-12 North competition. When Oregon lost to Washington State early this season, it marked the first time that the Ducks had lost to a Pac-12 North team not named Stanford.
Stanford has been equally as impressive. The Cardinal's only loss against a Pac-12 North foe not named Oregon came in a 2012 loss to Washington.
As ESPN's David Lombardi points out, Oregon and Stanford have a combined 46-2 record in Pac-12 North games not involving both teams.
Absolute domination.