Opinion: Latinos Love the NBA? Don't be that Amazed!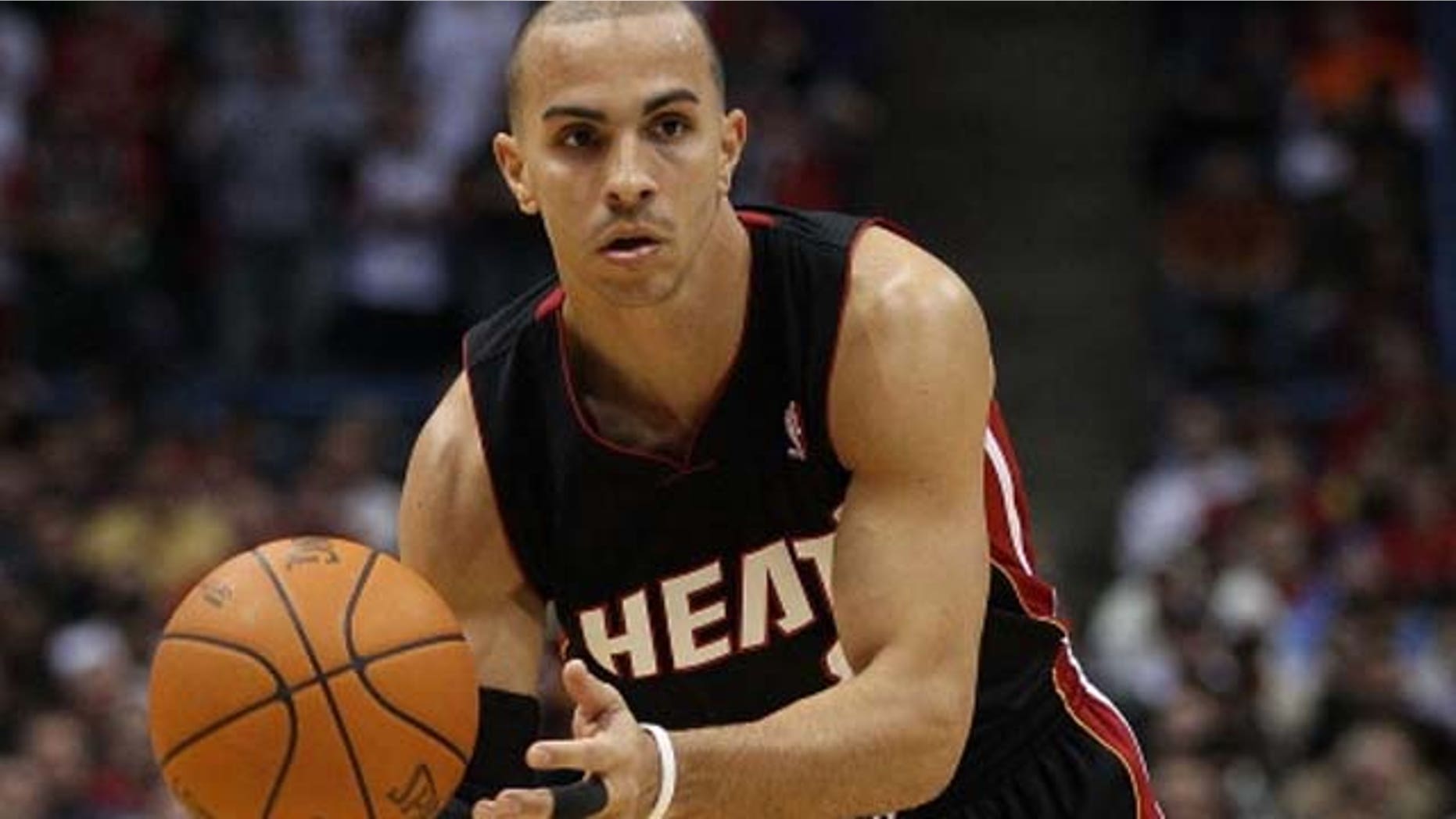 Which of the four major U.S. professional sports has the largest Hispanic fanbase?
OK, pretty much anyone could guess it's not hockey. And for all the Mark Sánchez hoopla, it's not the National Football League. However, it might surprise some people to learn it's not Major League Baseball either.
In fact, the National Basketball Association boasts the largest Hispanic audience at 16 percent. The other leagues – the NFL at 13 percent, MLB at 12.9 percent and NHL at 8.3 percent – aren't even close.
So it's only fitting that the NBA season's biggest game of the year – the Christmas Day matchup between the Lakers and the Heat – brings together not only two of the league's most high-profile teams, but also a pair of teams from two of the league's largest Hispanic markets in Los Angeles and Miami.
How is it that the NBA's popularity and growth among such a key demographic seems to have slipped beneath the radar?
One issue might be the lack of a clearly identified Latino superstar. The NBA has just five U.S.- born Latino players and 19 international Hispanic/Latino players (a number that includes Spaniard and Brazilian born players). A player like Lakers center Pau Gasol, for example, has the advantage of communicating with fans in Spanish and has built a large Hispanic fanbase.
But it would be shortsighted to believe relating to a Hispanic audience is that simple. After all, few people would suggest that an American could relate easily with a British athlete simply because both speak English. Other Latino players like, say, the Heat's Carlos Arroyo, who a starter for Miami this season, have traditionally been role players.
Then there are guys like Carmelo Anthony. (Wait, Carmelo Anthony is Latino? you might be asking). The Denver Nuggets' star forward, whose father was Puerto Rican, even has the Caribbean island's flag tattooed on his hand and was named one of Hispanic Business Magazine's most influential Hispanics. Yet, the league's most high-profile Hispanic player is one many people don't even recognize as Latino.
But at the end of the day Hispanic fans are like any other fans – they like the same superstar players as everyone else. Or, as Heat Spanish-language radio broadcaster José Pañeda summed it up, "They know who LeBron or Wade is in any language."
That's why the Heat try to teach each player at least a few words in Spanish. And non-native Spanish-speaking players from former Lakers/Timberwolves forward Mark Madsen to Lakers guard Kobe Bryant have made efforts to address fans and media in Spanish.
Perhaps the greater barrier is the generally held belief that the most popular sports among Latinos, even U.S. Hispanics, are soccer, boxing and baseball.
Except that the numbers show there's a difference between beliefs and facts.
Even on a global level, the NBA generates more Web traffic from Latin America (3.1 percent) than other U.S. sports leagues. MLB is second at 2.6 percent.
"I think it's more a perception," Heat chief marketing officer Michael McCullough said. "It's one of those things that gets perpetuated through time."
Miami is a perfect example of that. The city's Major League Soccer franchise folded in 2001 after just four seasons. The Heat, by comparison, have one of the strongest Latino fanbases in the country. Sixty-two percent of the team's season ticket holders are Hispanic.
"When the 2010 Census comes out and people see the huge growth in the bicultural, bilingual segment and that it's very different from what it was in 2000, I think those myths [about what sports are most attractive to a U.S. Hispanic audience] will be dispelled," NBA senior director for Hispanic marketing Saskia Sorrosa said.
Appealing to that acculturated demographic as well as the Spanish-speaking market is a core of component of the league's Hispanic marketing campaign. Also a cornerstone of the NBA's efforts is its éne-bé-a campaign, a multi-platform national marketing initiative that includes advertising, Web presence and media (broadcast and radio) as well as promotional and community events.
By now, even non-Latino fans are likely familiar with the campaign thanks to éne-bé-a signage on national broadcasts and events like Noche Latina and the jerseys teams don for those games – Los Lakers, Los Spurs, Los Heat.
And the NBA has demonstrated that Noche Latina isn't just an advertising ploy. The Phoenix Suns brought back their "Los Suns" jerseys during the playoffs to take a public stance against SB 1070,  the controversial Arizona law that requires law enforcement officers to detain suspected immigrants of being in the country without authorization. The team took that stance only after receiving approval from the league.
Since launching in October 2009, the éne-bé-a campaign has exceeded even the league's expectations. The NBA has seen an almost 20 percent increase in Hispanic viewership and Web traffic to NBA.com. Over that same time span, the NBA has seen a 100 percent jump in visits to its Spanish-language Web site and viewership of NBA games on ESPN Deportes is up 57 percent.
Given all the NBA is doing to reach the Hispanic audience, the fact that the game is so popular among Latinos shouldn't come as a surprise. It's only a matter before the perception changes. In the meantime, the NBA will just continue to watch its rating and popularity grow, which is probably the best Christmas gift any pro sports league can ask for.
Maria Burns Ortiz is a freelance sports journalist, chair of the National Association of Hispanic Journalists' Sports Task Force, and a regular contributor to Fox News Latino.
Follow us on twitter.com/foxnewslatino
Like us at facebook.com/foxnewslatino