Olympics may soon feature pole dancing, foosball and poker
Poker, foosball and pole dancing. What do these things have in common?
Well, besides being reasonable activities for a night out in Atlantic City, officials who help prepare specific sports for Olympic recognition apparently think they could soon take their place alongside running, gymnastics and ski jumping in the world's most prestigious athletic competition.
Seriously.
The Switzerland-based Global Association of International Sports Federations earlier this month granted observer status to the International Federation of (Match) Poker, the International Pole Sports Federation and International Table Soccer Federation along with the organizing bodies for four other nontraditional sports — the first step toward joining the Olympic program.
"We warmly welcome our first Observers," Patrick Baumann, the president of GAISF, said in a statement. "This is an exciting time for them and for us and we will do everything within our remit to help them realize their full potential as International Federations within the global sport's family and, one day, maybe become part of the Olympic program."
Baumann added: "The new sports debuting at Tokyo 2020 and at the Buenos Aires Youth Olympics are evidence that the pathway is there."
Joining the program in Tokyo in two years will be softball, karate, surfing, skateboarding, sport climbing and baseball — the games' second shot at Olympic status. These sports were chosen, especially skateboarding and sport climbing, in part to reflect the changing interest in younger athletes and the worldwide popularity of these sports.
"Through these additional events, the Tokyo 2020 Games aims to inspire new generations and become a turning point and a model for future Olympic Games," Yoshiro Mori, the president of the Tokyo Organizing Committee of the Olympic and Paralympic Games, said in a statement.
But pole dancing, foosball, aka "table soccer," and poker?
These barroom pursuits, along with dodgeball, foot golf, kettlebell lifting and the previously mentioned sports, now all have the same status as sports like baseball and surfing once had.
Under the GAISF, observer status allows new sport to grow its base while being guided by the federation toward the requirements of membership, such as receiving the required recognitions by National Olympic Committees, increasing their membership and becoming compliant with the regulations of the World Anti-Doping Agency.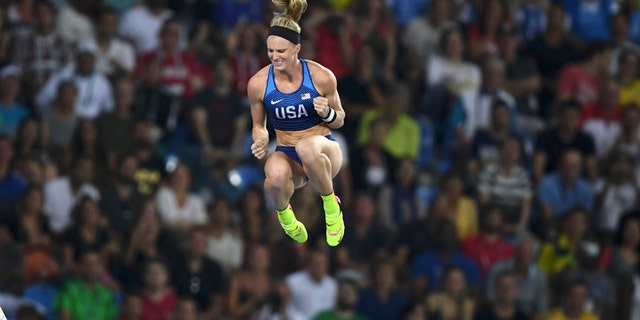 And for aspiring poker Olympians, don't worry, cigarettes and watered-down cocktails are so far not on the list of banned "performance-enhancing drugs."
So now that they've taken the first steps toward Olympic gold, when – or, more importantly, will – these sports make their debuts in the Olympics?
Before anything else happens, the sport needs to be practiced by men in 75 countries on four continents and by women in 40 countries on three continents be considered for the Olympics.
So the men's division of pole dancing – surely equality demands that there be a men's division – may run into some issues there.
Besides these stipulations, poker may face the same challenge imposed on chess by the International Olympic Committee with its ban on purely "mind sports."
And even if dodgeball, foot golf, kettleball lifting, table soccer and arm wrestling can pass these tests, the IOC has worked in recent years to manage the scope of the games by only permitting new sports to join when others are discontinued. Meaning that these athletes might have to wait for sports like curling and table tennis to go the way of tug-of-war and water skiing.