Oliver killed himself in front of family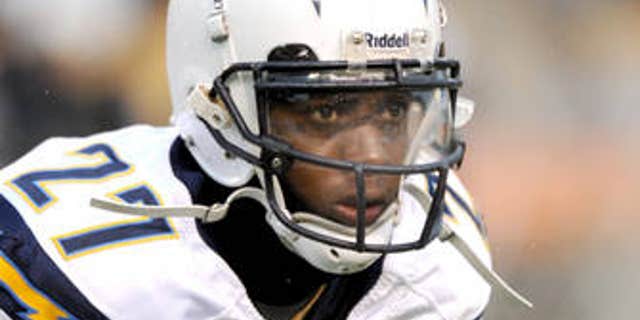 NEWYou can now listen to Fox News articles!
Former Chargers defensive back Paul Oliver shot himself in front of his wife and two young sons when he committed suicide last week in his Georgia home, CNN reported.
The 29-year-old hadn't played since 2011 and was depressed over the end of his career and marital problems, his wife said. She told police that they got into an argument on Sept. 24. Oliver had been drinking, she said, and shoved her. She took her sons, ages 2 and 1, out for a walk, but when she returned the argument resumed.
Oliver then ran up the stairs and returned with a gun, saying he was "going to do it in front of her." He fired a shot into the ceiling, then shot himself in the head.
Chelsea Oliver said her husband had talked about ending his life before but never was specific and she never called the police. Oliver's family has not commented.
"Everyone in the Chargers family is sad today after hearing the news about Paul," the team said last week. "He was part of our family for five years. At just 29 years old, he still had a lifetime in front of him. Right now all of our thoughts and prayers are with his family during this most difficult time."
Oliver played for the Chargers from 2007 to 2011. Club officials say Oliver's best season was 2010, when he started eight times and recorded 62 tackles.
Oliver was released by the New Orleans Saints after training camp in 2011, and returned to San Diego that season.
Several suicides by former players, including Chargers great Junior Seau, have pushed the issue of football-related brain injuries to the forefront of sports debates, and a new book by the authors of the BALCO investigation accuses the NFL of turning a blind eye to the health issues of its players.
The Associated Press contributed to this report.