Ohio State trustee resigns, says he lost fight for tougher Urban Meyer punishment
A onetime member of Ohio State University's board of trustees said Thursday that he had resigned over the decision to suspend head football coach Urban Meyer for the first three games of the upcoming season over his response to abuse allegations against a former assistant.
Jeffrey Wadsworth told The New York Times that he had been the "lone voice" advocating a sterner punishment for Meyer, adding that he thought there was "something altogether wrong about reducing [the suspension] to a couple of games."
The university announced Meyer's suspension at a news conference on the evening of Aug. 22 following a meeting that lasted close to 12 hours. Wadsworth told the Times he left the meeting during a lunch break and did not know the outcome until the news conference. He emailed a resignation statement to the university's president and the board of trustees chairman that same night.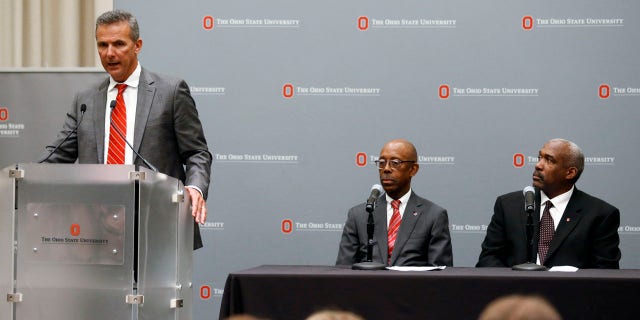 In a statement provided to Fox News, the university said: "The president and the board of trustees had a frank and comprehensive discussion last week. A wide variety of perspectives were expressed in reaching a consensus.
"Mr. Wadsworth has been an exceptionally valuable member of the board," the university continued. "His service to the university is deeply appreciated, and we wish him the very best."
Meyer was placed on administrative leave Aug. 1 after the former wife of receivers coach Zach Smith went public with claims she told Meyer's wife in 2015 about abuse she suffered at her husband's hands. Zach Smith was not fired until July 23, after his ex-wife was granted a domestic violence protective order.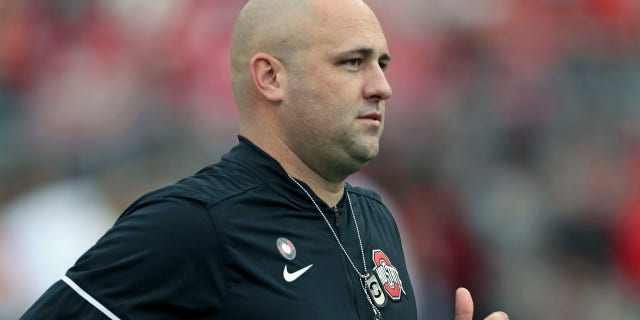 An investigation commissioned by the university found that Meyer "went too far" in keeping Smith on staff despite numerous instances of unethical and alleged illegal behavior -- including domestic violence accusations and drug use. The report added that Meyer and athletic director Gene Smith -- who was also suspended -- "failed to take sufficient management action relating to Zach Smith's misconduct."
Ohio State's Title IX sexual misconduct policy includes reporting allegations of domestic violence made against university employees. Violating that policy would have allowed Meyer to be fired for cause.
However, Wadsworth told the Times on Thursday that the board's discussion quickly focused on the length of Meyer's suspension and not whether the successful coach should be let go.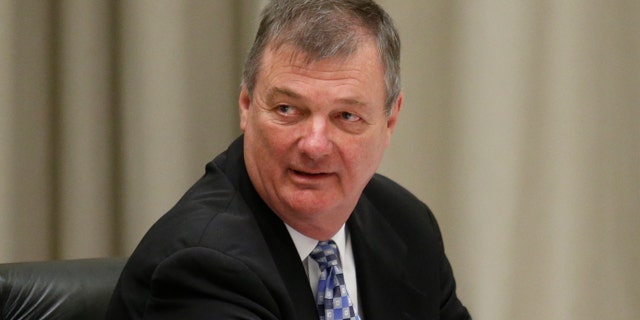 "I felt that getting into a limited number of games that was a suspension missed the point of a bigger cultural concern about 'What message were we sending?'" he said.
As part of his suspension, Meyer will be absent from the Buckeye sideline for games against Oregon State, Rutgers and TCU. He will return to the field for Ohio State's Sept. 22 home game against Tulane.
The Buckeyes are ranked No. 5 in the Associated Press college football preseason poll.
The Associated Press contributed to this report.