Ohio State leadership to reportedly meet to discuss Urban Meyer's future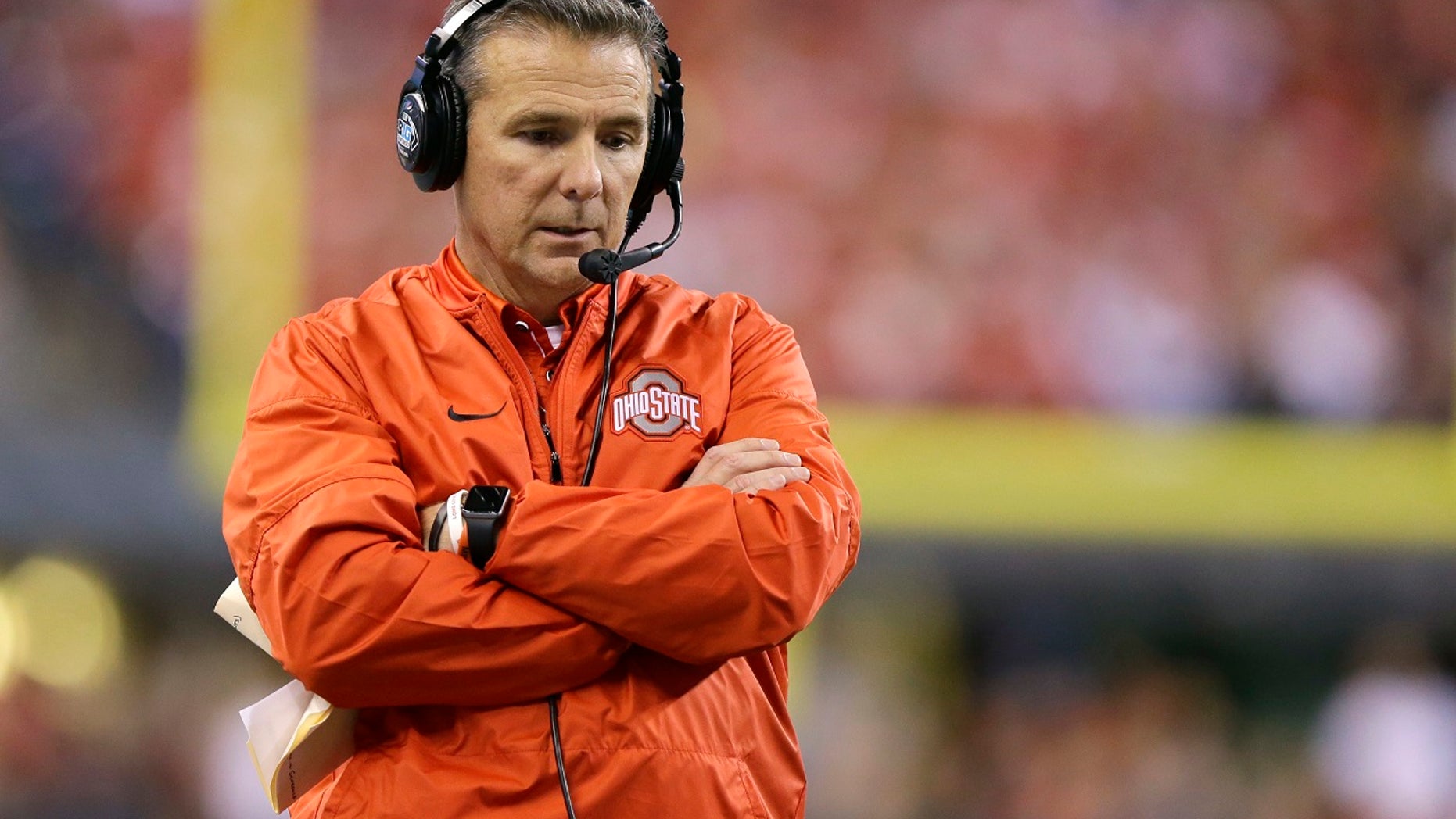 The outcome of embattled Ohio State football coach Urban Meyer may be decided this week, as school officials are reportedly set to meet Wednesday to evaluate Meyer's role regarding the domestic abuse claims of an assistant coach who was fired last month.
According to The Columbus Dispatch, a 20-member board of trustees will convene and deliver a recommendation to university President Michael V. Drake, which the outlet, citing two sources, reported will likely be a suspension for Meyer.
Another option includes a "time served" punishment, as Meyer has been placed on administrative leave since Aug. 1 while the university investigates what he knew and did regarding about domestic abuse claims against former wide receivers coach Zach Smith.
Courtney Smith, the ex-wife of the former wide receiver coach, alleged publicly that she told Meyer's wife in 2015 that she'd been assaulted by Smith. Smith was fired on July 23 after an Ohio court granted Courtney Smith a domestic violence protective order. The couple divorced in 2016.
A spokesman for the university did not deny the paper's report regarding Meyer potentially receiving a suspension, but called the sources comments "reckless."
"Let's get the facts, allow the board to deliberate, and then the president of the university will announce his decision in due time," Ohio State spokesman Chris Davey told the paper.
Ohio State enlisted an outside law firm to investigate what Meyer may have known about the coach.
The trustees were briefed on the investigation's findings during a meeting Monday afternoon, ESPN reported.
According to the Dispatch, Drake has the final word on Meyer's future, but it is not clear if an announcement will be made following Wednesday's meeting.
The university is mandated under Ohio law to provide the public 24-hour notice before holding a formal meeting in which a decision can be determined, ESPN reported.
In a statement on Twitter on Aug. 3, Meyer said he "always followed proper reporting protocols and procedure" during his tenure as a head coach, and "did so regarding the Zach Smith incident in 2015."
Fox News' Paulina Dedaj and The Associated Press contributed to this report.