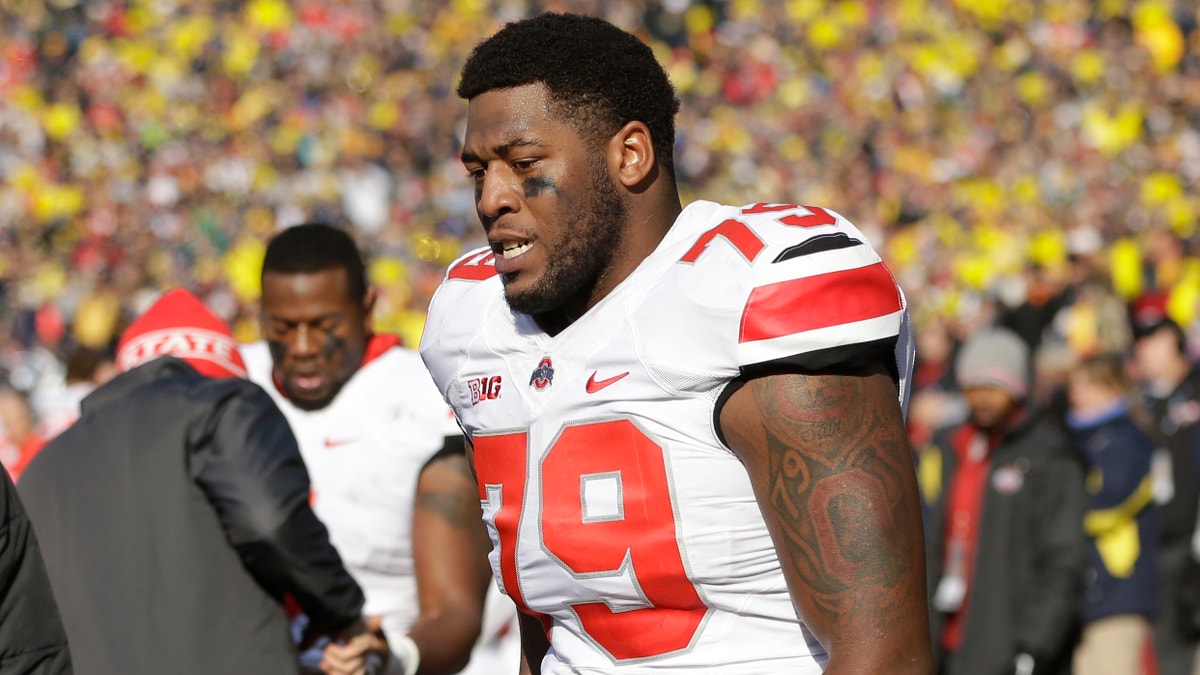 Ohio State coach Urban Meyer says the players ejected from the Michigan game for fighting will not be suspended for the Big Ten championship game.
Running back Deonte Wilson and offensive lineman Marcus Hall were kicked out of Saturday's game when a skirmish broke out after a kickoff return in the second quarter.
Meyer said Sunday that he will meet with athletic director Gene Smith and speak with Big Ten officials about the fight.
A Big Ten spokesman said Saturday that the league would have to review video of the play before deciding if any players would be punished further.
After Hall was ejected, he made an obscene gesture toward Michigan fans while heading to the locker room.
The second-ranked Buckeyes face No. 10 Michigan State this Saturday in Indianapolis.