Officially over: Marlins shut down Giancarlo Stanton for final week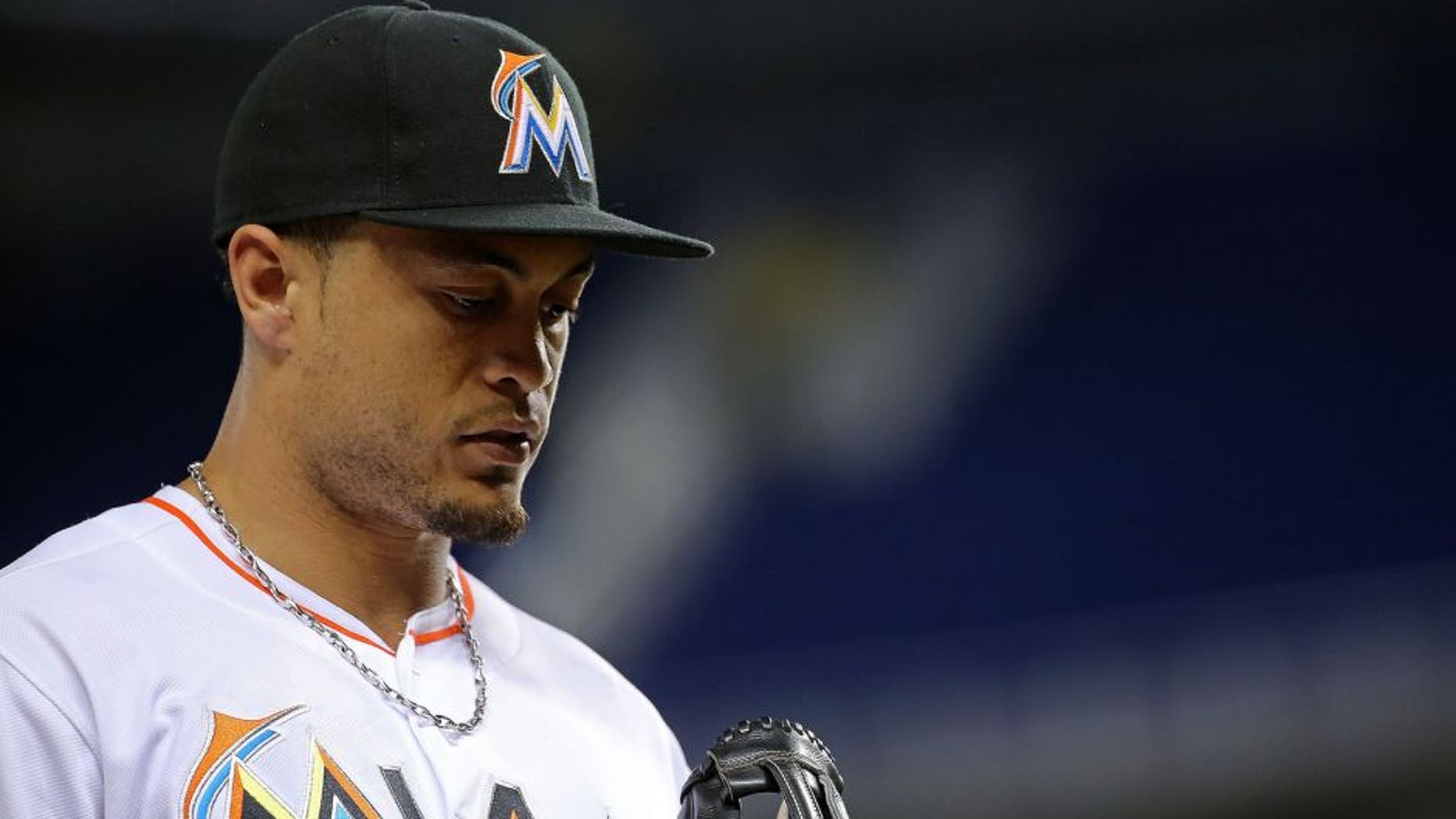 Miami Marlins All-Star slugger Giancarlo Stanton has been shut down for the final week of the season.
Manager Dan Jennings made the announcement while speaking to media at Tropicana Field prior to Tuesday's game against the Tampa Bay Rays.
Stanton underwent surgery on a left wrist hamate fracture June 28. The pain arose two days earlier against the Los Angeles Dodgers during his final at-bats.
The timetable called for a 4-6 week recovery period, but his was marred by setbacks.
The 25-year-old got three plate appearances with Single-A Jupiter on Sept. 1, but he experienced discomfort. Two weeks later, Stanton took batting practice with the team at Citi Field in New York. He visited a hand specialist the following day and discovered scar tissue. The strength in his pinkie and ring fingers still hadn't built back.
Prior to the injury, Stanton led the majors with 27 homers and 67 RBI over 74 games — sitting out just one of Miami's contests at the time. Fans voted him into the Midsummer Classic for the first time in his career.
This marks the fewest games he has appeared in a season since making his debut in 2010. Stanton, who signed a record-setting 13-year, $325 million contract extension last winter, has averaged 118 contests over parts of six seasons. In 2014, he had yet to miss a contest until then-Milwaukee Brewers righty Mike Fiers hit him with a pitch to the face with two weeks left.
You can follow Christina De Nicola on Twitter @CDeNicola13 or email her at cdenicola13@gmail.com.