Offensive coordinator Scott Frost wishes he had more time with Vernon Adams Jr.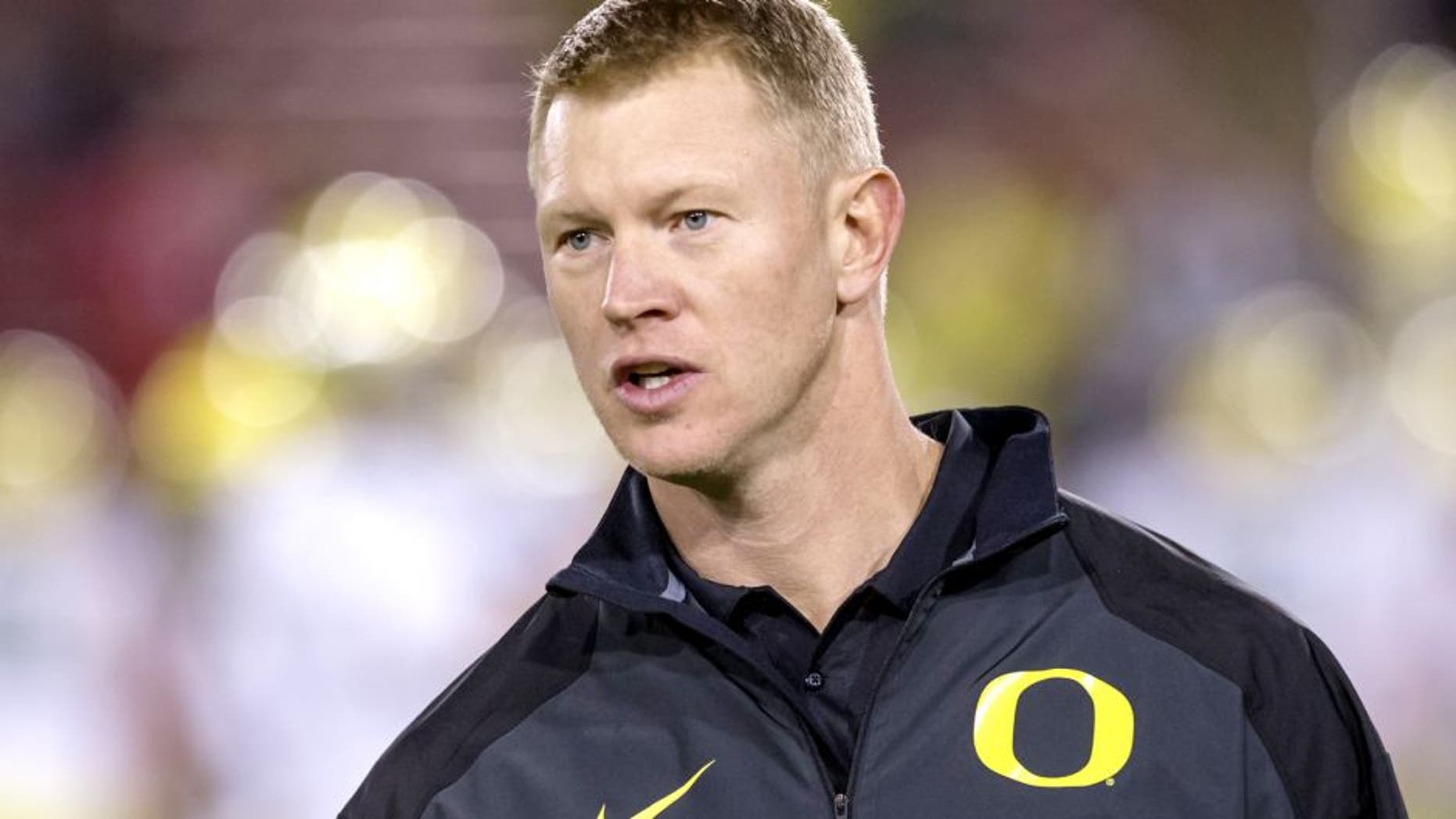 Scott Frost knows how talented QB Vernon Adams is. David Madison Getty Images
Oregon offensive coordinator Scott Frost knows how talented Vernon Adams Jr. is as a quarterback. Frost just wishes he had more time with the senior.
"I would have loved to have had Vernon for a long time," Frost said, according to The Register-Guard. "With some experience and knowledge of our system, I think he would have been a really good player around here. I still think he is. He's learning every week. In that last game, he really made some plays that bailed us out."
Adams has struggled some this season, mostly due to a lingering right index finger injury. However, he had this best game of the season in Oregon's 26-20 victory over Washington. In that game, Adams threw for 272 yards and two touchdowns.
"I've been amazed by Vernon's football knowledge and intellect since he got here. He picked everything up very fast," Frost said. "That being said, when you're a new player there's always something that hasn't shown up yet. Once he learns it, he learns it, but there's a lot of things we just haven't got around to teaching him. I think every week that he plays he's going to continue to be more comfortable and get better."
(h/t The Register-Guard)