Odell Beckham says he's the reason Josh Norman is 'so relevant'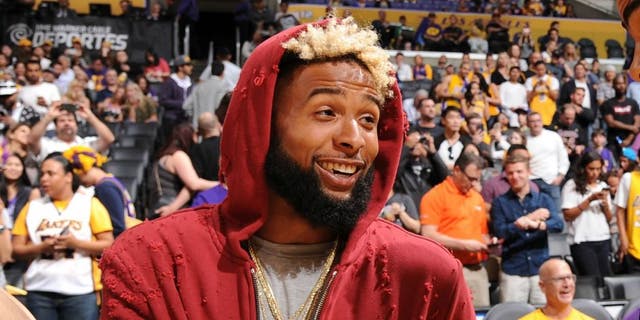 Odell Beckham is speaking again on a familiar subject: Josh Norman, and how he is irrelevant garbage.
After taking most of the summer off from trash talking the former Panthers cornerback, Beckham renewed hostilities during a recent interview with GQ Magazine.
Per ProFootballTalk.com's Josh Alper, Beckham said Norman's relevance is only due to their feud during last year's Giants-Panthers game, which temporarily turned a football game into a street brawl.
Furthermore, Beckham seems to think Norman only signed with the Redskins so he could stay in the spotlight longer by playing him twice a year.
"It goes back to what I was saying," Beckham said. "If I wasn't playing him twice a year, maybe people wouldn't bring it up as much. But now it'll be a lot more media and attention for him, attention that I don't look for, attention that I don't need. The reason he's become so relevant is because of me."
#Actually, Josh Norman was quite relevant before he and Beckham tried to destroy one another on national television. The late-blooming Panthers corner had already wrecked enough havoc on offenses to prompt quarterback to stop throwing at his side almost entirely.
But this is trash talk, and facts don't matter. All that matters is making the other person mad enough to lose sleep or call family. Beckham may or may not have achieved that, but the year is young, and these two have a lot more hating each other to do.
Dan is on Twitter. Odell Beckham: the Randy Moss of pettiness.