Oakland A's executive Billy Beane among top East Bay water users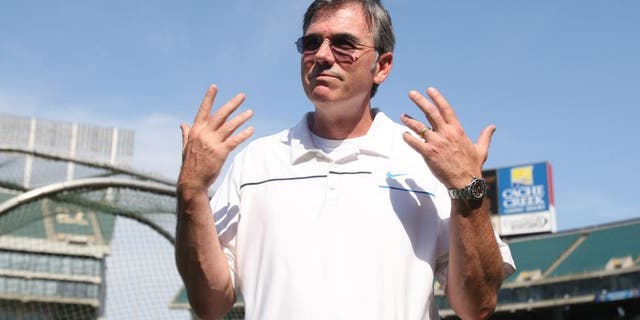 NEWYou can now listen to Fox News articles!
SAN FRANCISCO -- A California utility lists Oakland Athletics' executive Billy Beane as among the top excessive water users in a district east of San Francisco.
A September report from the East Bay Municipal Utility District shows Beane, who was the subject of the Oscar-nominated film "Moneyball," used about 6,000 gallons of water daily.
Beane told the San Jose Mercury News he has tried to cut back on water usage, but has a large landscaped yard.
Retired Chevron Oil executive George Kirkland tops the list by using more than 12,000 gallons of water - 48 times the district average.
Kirkland says he had a leak that he didn't know about.
Both face fines.