Notre Dame wins big, looks ahead to possible playoff spot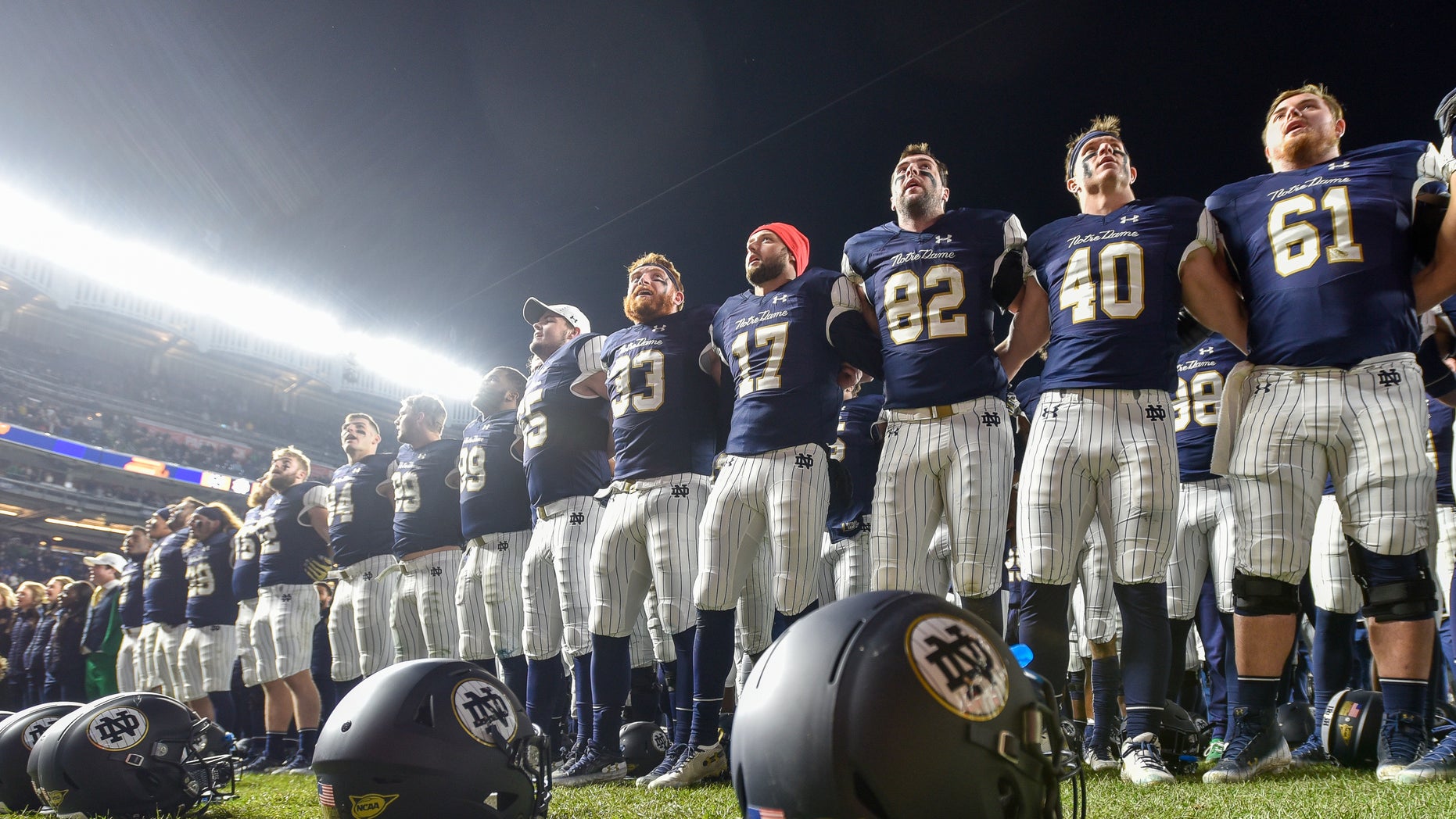 After a big win Saturday in the Big Apple, Notre Dame's football team has a chance next week to lock up a berth in the College Football Playoff.
Notre Dame hammered No. 12 Syracuse 36-3 at Yankee Stadium, putting the Fighting Irish a step away from the playoff -- with the struggling Trojans of USC next on their schedule, in Los Angeles.
"I don't know that if we win our last game that we're going to the playoffs, but that's not in our control," Irish coach Brian Kelly said. "What we can control is how we prepare. If we do a good job there and win our game then we would have won all our games and we'll let people decide who should go to the playoffs."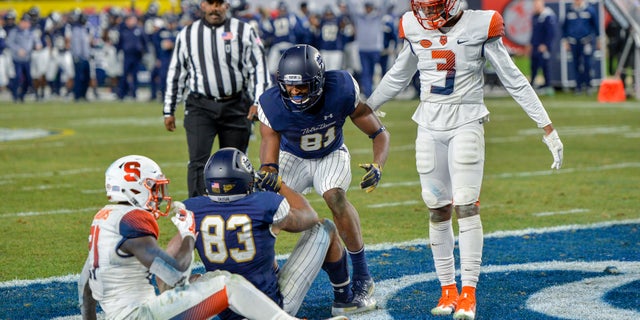 The Irish were the only top 10 team to play a ranked opponent Saturday.
Donning pinstripe uniforms in tribute to its Bronx hosts, baseball's New York Yankees, the No. 3 Irish remained unbeaten as they took an early lead and never looked back in front of a crowd of 48,104 on a 45-degree day.
How good was Notre Dame's defense? The Irish held Syracuse to a season-low 234 yards and got one interception off starting quarterback Eric Dungey, who left with an injury, and two off replacement Tommy DeVito.
USC, meanwhile, lost 34-27 Saturday to its regional rival, the Bruins of UCLA.
The Irish haven't notched a win at USC since 2012, when the victory propelled them to the BCS championship game. That year, Alabama dismantled the Irish 42-12 to clinch the championship.
"If they play the way they played us," Syracuse coach Dino Babers said of the Irish, "they will probably have an opportunity to play for a national championship."
The trip to Los Angeles will be Notre Dame's second to the West Coast in five weeks.
Irish quarterback Ian Book returned after missing last week's game with a rib injury. He took over the starting position four weeks into the season.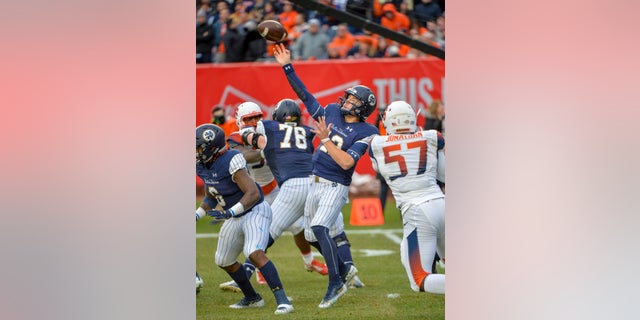 "The ribs feel good," Book said. "Wasn't even thinking about them during the game."
Saturday's affair in New York drew Irish fans from nearby – comprising a fanbase of blue-collar Catholics who've never set foot on the school's Indiana campus.
"We don't take for granted when Notre Dame comes to New York to play," said Joe Delaney, a New Jersey resident who grew up listening to Notre Dame games on the radio with his father. "We're out there to support the team 110 percent."
The Irish are 17-6-3 all-time in games played either in the original Yankee Stadium or its replacement, which opened in 2009.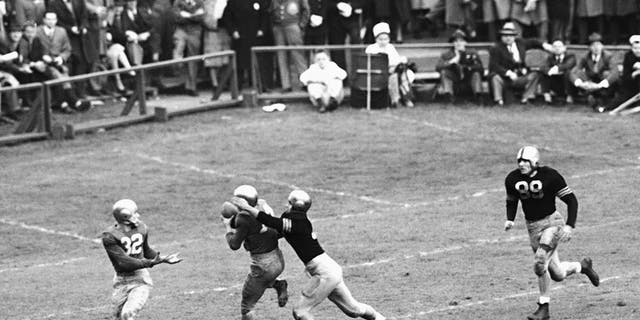 New York is considered an East Coast stronghold for the Irish. The team regularly visited the area in the first half of the 20th century. Saturday's game was part of Notre Dame's Shamrock Series, an almost annual tradition since 2009 of paying off-site games.
"We've played in California, Chicago and New York," Book said. "I think it's awesome. I think it's great experiences for us. We might have to fly a little bit more than other teams but I don't think it hurts anyone."
Saturday's win could possibly put Notre Dame in the conversation with powerhouse programs at Alabama and Clemson.
"I've lost to both of them," Syracuse coach Dino Babers told ESPN of Clemson and Notre Dame. "I don't think it's fair to talk about them. I will tell you this, though, those -- that Notre Dame is better than what people think they are."
The Associated Press contributed to this story.