Notre Dame confirms TE leaving program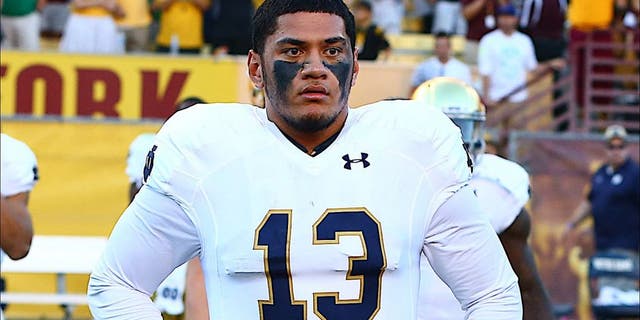 Notre Dame announced Monday night tight end Tyler Luatua will transfer out of the program.
Luatua was a 247Sports four-star recruit in the class of 2014, and 247Sports was among the sites to report in late January he intended to leave South Bend.
The 6-2.5, 255-pound product of La Mirada, Calif., played in 10 games in each of the past two seasons but did not catch a pass.
He visited BYU over the weekend, and that is his expected landing spot per a report from Saturday.
Tight end was not a high impact position for the Fighting Irish last season, in part because of injuries.