Notre Dame aims to get back in title chase after posting 4th straight winning season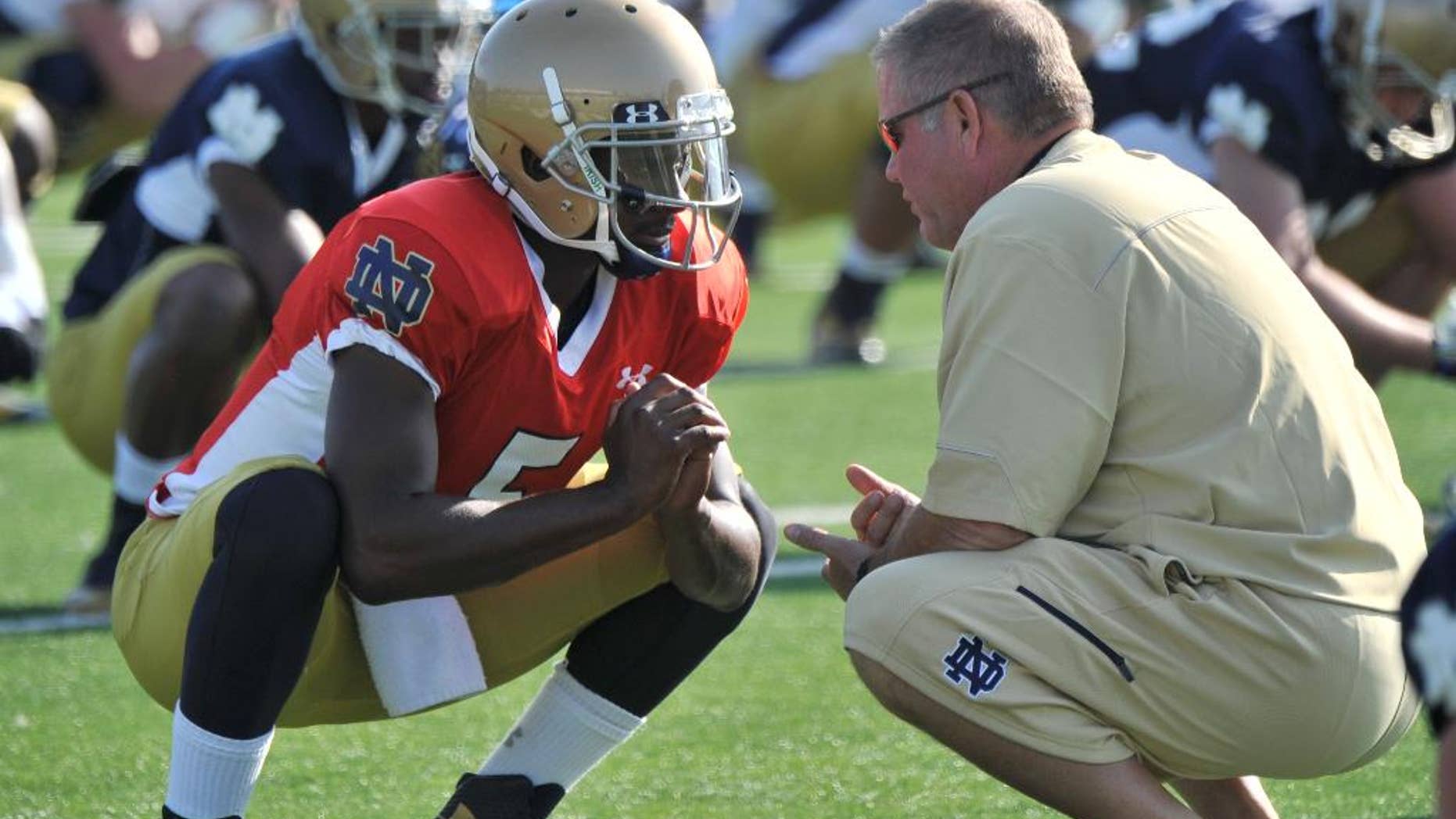 SOUTH BEND, Ind. – Notre Dame coach Brian Kelly says a 9-4 record last season after appearing in the national title game a year earlier was unacceptable.
The Fighting Irish have posted four straight winning seasons for the first time since 1998, but Kelly says that's not enough. He says the Irish need to be in the national conversation as a title contender.
Everett Golson is back as the starting quarterback after being suspended last season for academic impropriety. Notre Dame is hoping he can run the no-huddle, hurry-up spread attack Kelly became known for when he coached at Cincinnati.
The 2014 season brings artificial turf for the first time at Notre Dame Stadium, new Under Armour uniforms and four games against Atlantic Coast Conference opponents.