Norv Turner steps down as Vikings offensive coordinator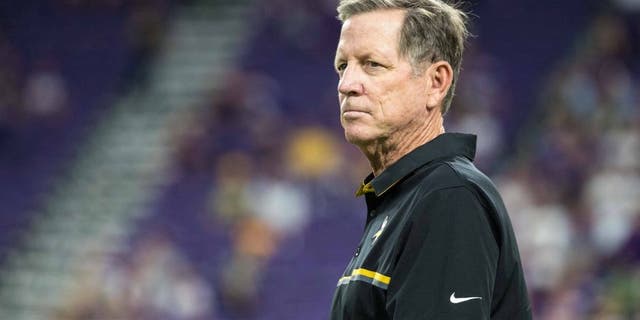 The Minnesota Vikings have lost back-to-back games, and now they have more turmoil to deal with. On Wednesday morning, the team announced that offensive coordinator Norv Turner has resigned. Pat Shurmur will serve as the interim OC.
The Vikings released this statement.
Turner has been the Vikings' offensive coordinator since 2014, ranking 27th, 29th and 30th, respectively, in total yards during his first three seasons. The Vikings were undoubtedly struggling on offense through seven weeks, but they were also 5-2.
It's difficult to understand why Turner, considered one of the best offensive minds in football through his lengthy career, would step away from a team with Super Bowl aspirations midway through the year, but apparently he thinks it's in the team's best interest.
With Shurmur stepping in, Sam Bradford gains a familiar ally as his offensive coordinator. He has previously spent two seasons with Shurmur guiding him -- once as a rookie in 2010 and last season in Philadelphia. He had success in both instances, which signifies that this could be a beneficial move for the offense.
Under Turner, the Vikings punted on half of their offensive drives, which was the worst rate in the NFL. His old-school scheme and mentality didn't fit in Minnesota, particularly with the Vikings' depleted offensive line.