Northern Ireland to host The 2019 Open Championship golf tournament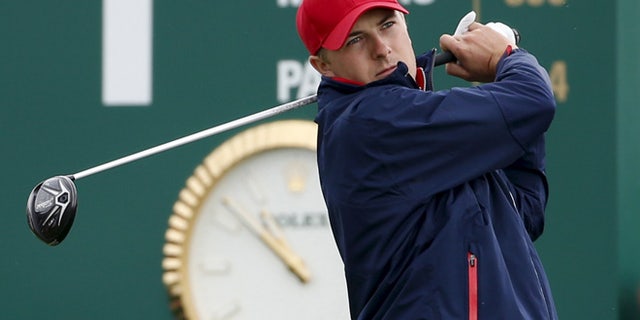 NEWYou can now listen to Fox News articles!
The Open Championship, the most prestigious tournament in golf, is to be played outside England and Scotland for the first time in nearly 70 years.
Royal Portrush Golf Club will host The Open in 2019, making it the biggest sporting event ever staged in Northern Ireland.
The course on the north Antrim coast was the venue for the 1951 championship - the only previous time it was played outside mainland Britain.
But the sectarian violence which blighted the province for decades meant there was no return visit.
The Open is always held in the middle of July - which coincides with the middle of Ulster's marching season - with loyalist parades increasing tension, and some clashes leading to violence.
But the Royal and Ancient Golf Club which organises The Open decided to add Royal Portrush to the list of courses which stage the annual tournament, and confirmed today it will come to Northern Ireland in four years time.
It's not just a vote of confidence in the course and facilities, but a declaration of faith in the political stability of Northern Ireland even though the power sharing government is currently in turmoil.