Nori Aoki 'ready to get back,' expected to return to Giants on Friday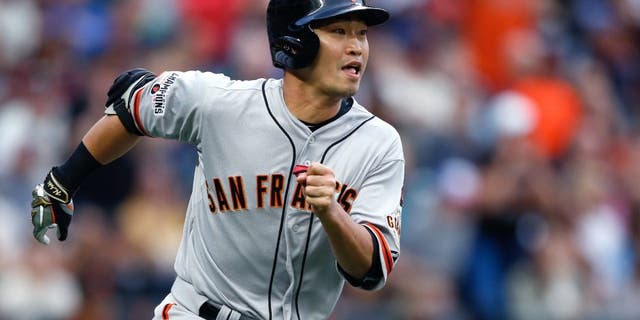 Nori Aoki is on the cusp of returning to the San Francisco Giants' outfield.
Following his second game of a rehab stint, the 33-year-old Japanese outfielder reported that he feels he's ready to return to the Giants after fracturing his fibula in June.
"I'm ready to get back," Aoki told CSN Bay Area. "I'm ready for San Francisco and my leg feels as good as it could. I'm excited to play with the Giants again."
Aoki has hit 1 for 6 during his rehab stint, but he is said to be hitting the ball well even though he hasn't picked up many hits.
CSN Bay Area reports that Aoki is expected to return to the Giants on Friday, when they'll open a three-game weekend series against the Oakland A's.
(h/t CSN Bay Area)