Non-waiver trade deadline 101: Breaking down top storylines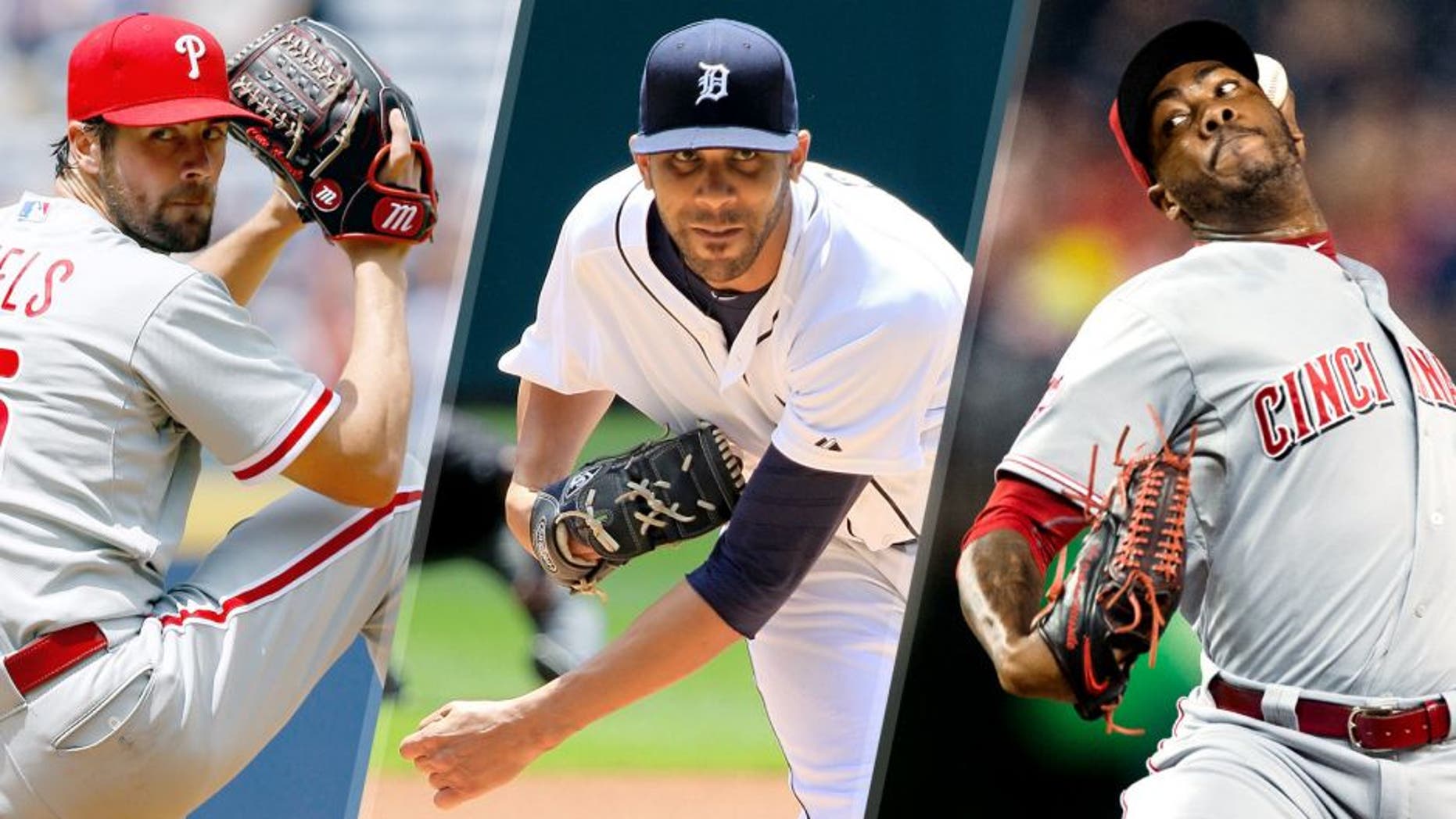 The clock is ticking. The non-waiver deadline is approaching rapidly. The storylines continue to take shape.
The players, teams and markets to watch as the frenzy builds toward Friday at 4 p.m. ET.:
Cole Hamels
Momentum clearly is building toward a trade. Following Hamels' Saturday no-hitter, teams began offering better prospects and asking the Phillies to cover less of Hamels' remaining contract, according to major-league sources.
Some teams involved in the bidding believe that the Rangers are the front-runner; the Phillies like the Rangers' prospects perhaps better than any other team's, sources say.
As one rival official put it, "It makes sense. JD (Rangers president of baseball operations/GM Jon Daniels) tried to acquire guys last year when they stunk. He is always looking ahead and they have prospects."
Talks, though, are fluid, and the Rangers are engaged in simultaneous conversations about other starting pitchers. The Dodgers loom as the leading alternative.
Detroit Tigers
Will they buy or sell?
Their decision could come as soon as Monday. The Tigers, trailing the Royals and newly acquired Johnny Cueto, by 11½ games, stand little chance of winning the AL Central. The question is whether GM Dave Dombrowski and Co. will push to erase a four-game deficit for the second wild card.
Whatever the Tigers decide -- and FOX Sports' Jon Paul Morosi last week made a strong case for them to sell -- the ramifications could shake the industry. The sudden availability of left-hander David Price, in particular, would change the entire dynamic of the starting-pitching market.
Chicago White Sox
Right-hander Jeff Samardzija figures to be the next potential free-agent starter to move, and the strong returns that the Reds received for Cueto and Athletics for Scott Kazmir should only embolden the White Sox.
Then again, maybe not.
The White Sox, coming off a four-game sweep of the Indians in Cleveland, are on a modest 14-8 run entering a four-game series in Boston against the club with the worst record in the AL.
Like the Tigers, this is not a team inclined to sell, particularly after an offseason buildup that was well-received throughout the industry. The Sox could keep Samardzija, make him a qualifying offer and collect a high draft pick.
Relievers
For all the talk about the surplus in the starting-pitching market, an even greater number of relievers is available.
The top of the market includes Padres closer Craig Kimbrel, Reds closer Aroldis Chapman and Phillies closer Jonathan Papelbon. But numerous other options have surfaced or could emerge, according to sources and published reports.
Athletics: Tyler Clippard.
Braves: Jim Johnson.
Brewers: Jonathan Broxton, Neal Cotts, Francisco Rodriguez.
D-backs: Randall Delgado, Daniel Hudson.
Rays: Brad Boxberger, Kevin Jepsen, Jake McGee.
Red Sox: Koji Uehara, Junichi Tazawa.
Rockies: John Axford, LaTroy Hawkins
Tigers: Joakim Soria.
Also possible, if the Indians want to move certain relievers before they become more expensive: Cody Allen, Zach McAllister, Bryan Shaw.
San Diego Padres
Hoo boy, anything is possible.
GM A.J. Preller is listening on virtually his entire roster while also inquiring on short- and long-term upgrades, sources say. No one should be surprised if Preller flips some of the players he acquires to other teams.
Left fielder Justin Upton, setup man Joaquin Benoit and outfielder Wil Venable -- all potential free agents -- seemingly are the Padres most likely to move. Some bigger contracts (James Shields, Kimbrel, etc.) also are in play.
"We are NOT looking to reduce payroll," Padres executive chairman Ron Fowler told the San Diego Union-Tribune last week.
Check back in a week.
New York Mets
On Saturday, I reported that the team is exploring a number of larger trades for impact hitters. That night, the Mets erupted for 15 runs against the Dodgers, with rookie call-up Michael Conforto going 4 for 4. Then on Sunday, Joel Sherman of the New York Post wrote that the Mets are more focused on adding a setup man than more offense.
Really Mets?
Conforto and infielders Kelly Johnson and Juan Uribe arrive, catcher Travis D'Arnaud and eventually third baseman David Wright could return and suddenly the offense is cured?
The Mets actually have turned more aggressive in recent pursuits, sources say, but their fans do not want to hear any more coulda-shoulda-woulda.
As I wrote recently on Twitter, the next several days will amount to a referendum on GM Sandy Alderson and especially ownership.
Los Angeles Dodgers
They're going to do something, probably multiple things -- I'm guessing two starters and a reliever who would come at a reasonable acquisition cost (the Dodgers' new front office opposes paying July prices for bullpen arms).
The rotation choices might not be as sexy if Hamels goes elsewhere and Price stays put; Morosi reported Sunday that the Rangers' Yovani Gallardo is one fallback option.
Fangraphs' Dave Cameron, in a column entitled, "Predicting the deadline acquisitions," had the Dodgers landing Mariners righty Hisashi Iwakuma, Athletics righty Jesse Chavez and Rays lefty reliever McGee.
Barring a major splash, something like that sounds about right.
Surprises
It wouldn't be deadline week without them.
Theo Epstein will do something with the Cubs, won't he? Alex Anthopoulos keeps trying to upgrade for the Blue Jays, right? Billy Beane surely won't sit still with the Athletics -- bye-bye, Ben Zobrist -- and Preller alone could incite bedlam.
Something is going to happen. Something always happens.
Away we go.