Noah Syndergaard uses 'Anchorman' scene to express sadness at Bartolo Colon's departure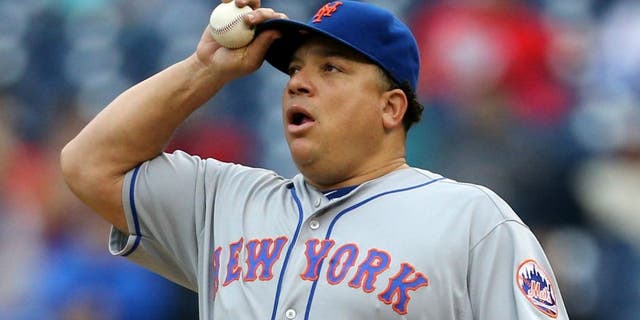 It's a sad Friday in New York, as FOX Sports' Ken Rosenthal has confirmed that long-time Mets pitcher (and international sex symbol) Bartolo Colon is done in New York. The 43-year-old will sign a one-year deal with the Braves, pending a physical.
Colon's three seasons with the club included an All-Star game appearance this past summer, and he leaves as one of the most beloved Mets in recent history, as fans came to embrace the portly right-handed pitcher.
It wasn't just fans who embraced him, but players as well. Check out this tweet sent by fellow Mets pitcher Noah Syndergaard. It uses a snazzy reference from the movie "Anchorman" to express just how sad everyone in New York is to see Colon go.
Obviously these are tough times for Mets fans, but hopefully they can find a way to get through it.
At the very least, they'll always have the memories -- like this mammoth home run.