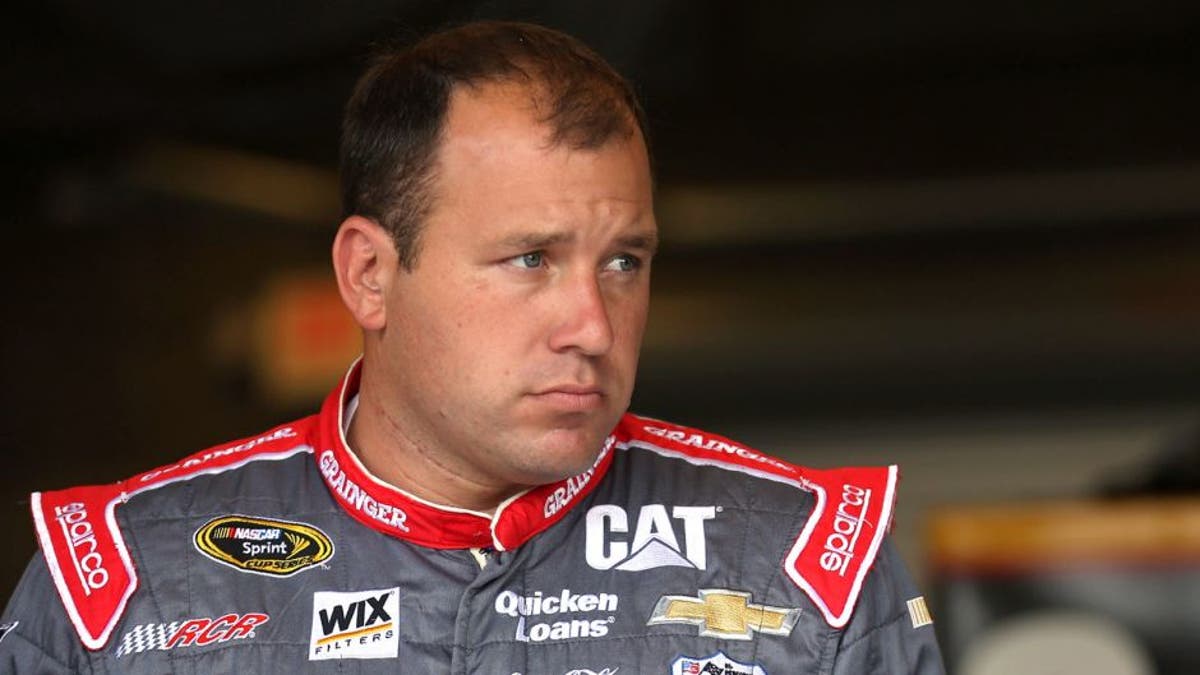 Whenever Ryan Newman heads to Indianapolis Motor Speedway he does so with an extra pep in his step. Not only is Newman a former Brickyard 400 winner, but also his personal history at the iconic track has created some of his best racing memories.
At the track again this weekend, Newman and his No. 31 Richard Childress Racing team are searching for their first victory of the season. Newman certainly knows how to get it done at Indianapolis, winning the 2013 Brickyard 400 after starting from the pole.
While Newman knows what it takes to win at IMS, that does not make his weekend any easier.
"It gives you confidence knowing that you've done it before and you're capable of doing it again," Newman told FOXSports.com Friday afternoon. "It doesn't make it easy to do that, necessarily. So, just working hard and knowing what you have to feel in the car to be good here. When you have done that in the past you know. We had a good car all day two years ago. Getting that feel and knowing that feel is a big part of the battle."
Thinking back to that memorable day in 2013, Newman's Indy win ranks "tied at the top" with his 2008 Daytona 500 victory.
"I remember one time coming off Turn 3 and I was running second behind Jimmie (Johnson) and I said, 'You have a great car today, don't screw this up,' " Newman said of that winning day. "It's just one of those moments where it hits you like, 'Hey, you've got a car that's capable of winning this race, do what you've got to do.'
"Matt (Borland, crew chief) did a great job with the two-tire strategy. That was all we needed. Fortunately it stayed green. Jimmie closed a little bit of the delta with the four tires, but we still had a four-second lead on him at the end."
Growing up South Bend, Ind., Newman understands how historic Indianapolis Motor Speedway is in the racing world. As a kid, Newman attended the Indianapolis 500 once, but rain on multiple days pushed the race back and he was forced to go back to school without seeing the race.
However, he did sneak into the historic Goodyear tire test that brought stock cars to IMS for the first time in 1992.
"I snuck into the garage with my mom to get Hoosier tires from the tire distributor," Newman said. "At that point it was really cool to hear the cars come down the front straightaway, because everything else sounded like vacuum cleaners. To hear a true V8 sound was really cool."
Not only is the track special in terms of racing memories, but also because of the family connection to the area. Every time the series heads to IMS, old friends and family visit Newman at the track.
"The speedway is special all in and of itself, but I grew up around here, lived in Pittsboro for a little while, just have a lot of great racing memories because of friends and because of racing that I don't have other places," he said.
Sitting 13th in the driver standings and searching for his first win for RCR, perhaps there is no place like home for Newman to get it done.