No hard feelings: Vikings' Jennings preps for Packers, says comments about Rodgers in jest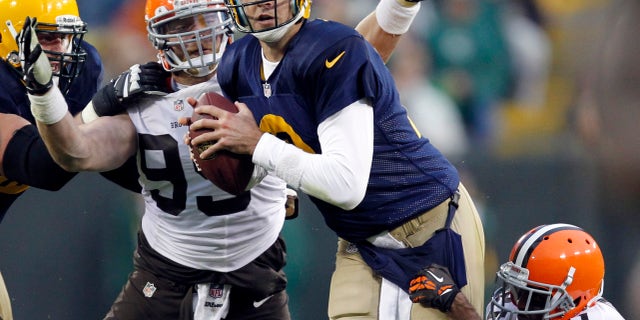 GREEN BAY, Wis. – Greg Jennings says he's just kidding.
The Minnesota Vikings receiver took a series of thinly veiled shots at former teammate Aaron Rodgers and the Packers in the offseason. He spent seven seasons in Green Bay before signing with the NFC North archrivals in the offseason.
Now he's about to square off for the first time against his old team when the Packers visit the Vikings on Sunday night.
Jennings said in a conference call with Green Bay media that he was "messing around" with his comments and didn't mean to hurt anyone's feelings. He said his departure in part also allowed the Packers' other receivers to flourish.
The Packers say they've moved on. Rodgers says his focus is on his current teammates, not what people say outside the locker room.