No. 7 Duke, No. 14 North Carolina still adjusting heading into women's regular-season finale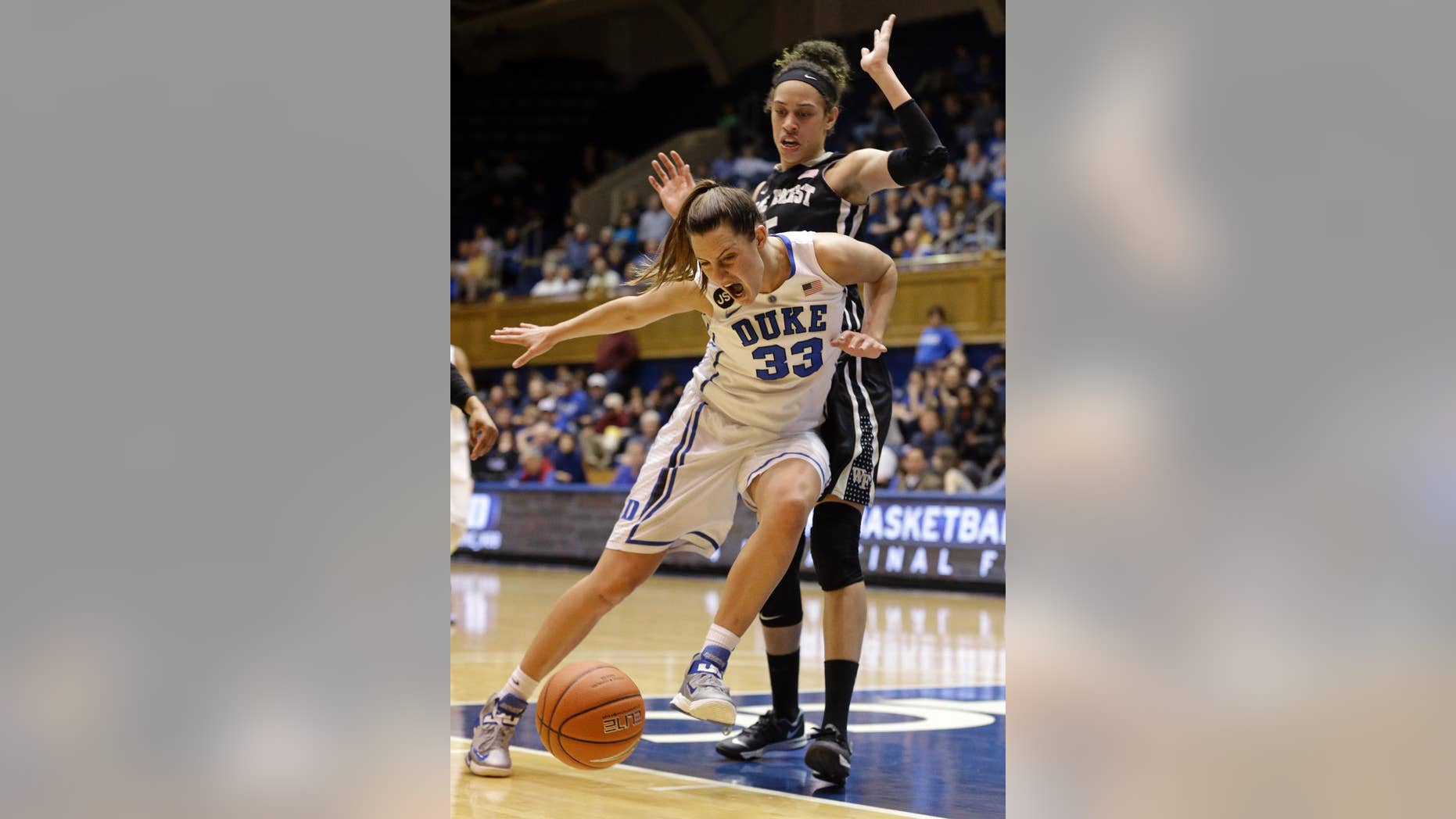 CHAPEL HILL, N.C. – No. 7 Duke is looking for ways to make up for a series of backcourt-crippling injuries. No. 14 North Carolina is still trying to solve some of its up-and-down ways.
The rivals are far from finished products as they meet Sunday to close the regular season and head to the Atlantic Coast Conference tournament.
The Blue Devils have lost point guards Chelsea Gray and Alexis Jones to knee injuries.
The Tar Heels, meanwhile, have beaten top-10 teams Duke and North Carolina State on the road. But they lost at home to a Virginia Tech team that had two league wins, then lost by 25 on Thursday at No. 2 Notre Dame.
UNC freshman Diamond DeShields says the teams "have two different struggles going on."