The epic clash between No. 6 Ohio State and No. 9 Notre Dame certainly lived up to the hype, as the game was won on the literal last second.
With three seconds left, Chip Trayanum rushed it up the middle to find the end zone, giving the Buckeyes a 17-14 win over No. 9 Notre Dame in South Bend.
Ohio State forced a punt, getting the ball back with 1:26 to go and one timeout remaining at their own 35. They converted on a 4th and 7 from the Notre Dame 39, and two plays later, he found Marvin Harrison Jr. for a 19-yard gain. Emeka Egbuka made a catch at the one-yard line, and Ohio State spiked it with seven seconds left. The first pass fell incomplete, but Trayanum found the end zone as the clock hit triple zeroes.
CLICK HERE FOR MORE SPORTS COVERAGE ON FOXNEWS.COM
However, following a lengthy review, one second was added to the clock. The ensuing squib kick went out of bounds, placing the ball at Notre Dame's 35-yard line. The Irish went for prayers on a bunch of laterals, but it was unsuccessful, and the Buckeyes moved to 3-0.
The first half was all defense, as there were just three points scored in the first 30 minutes: an Ohio State field goal with 26 seconds left in the half. But after the Buckeyes forced a turnover on downs, their very first play afterward was a 61-yard touchdown run by TreVeyon Henderson. Harrison Jr. suffered an apparent leg injury on the play, as his ankle got rolled up on during a block, but he returned on their next drive – which came after a Notre Dame touchdown to make it a 10-7 game.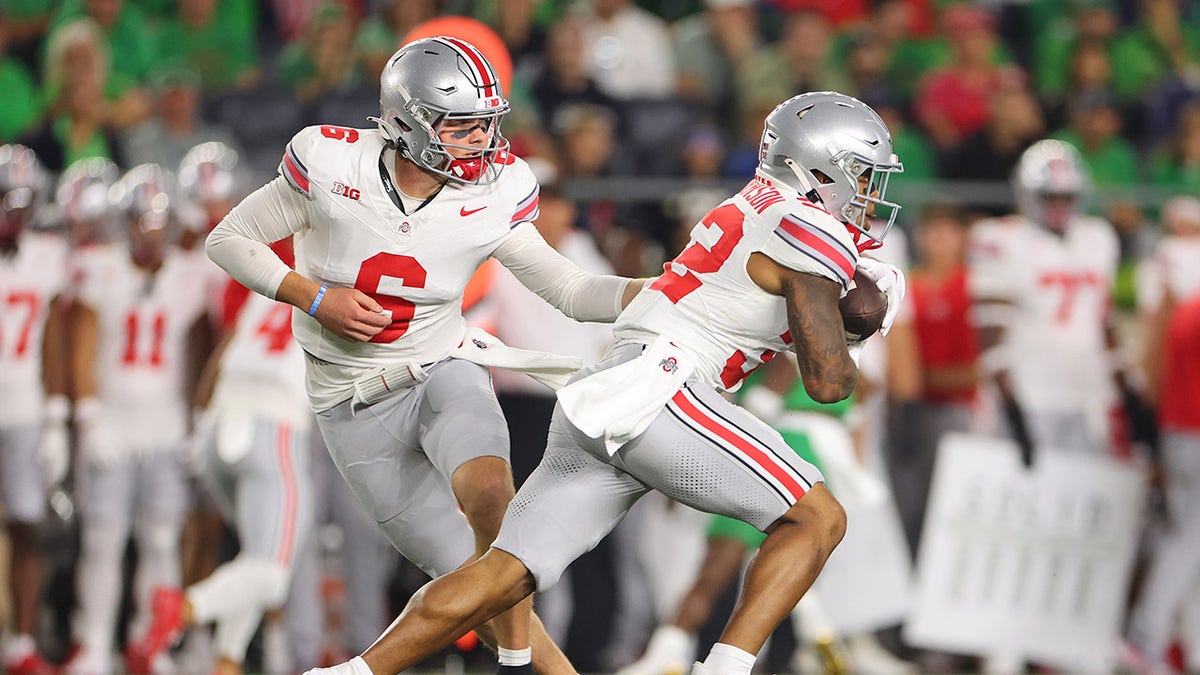 FLORIDA'S RICKY PEARSALL ADDS NAME TO CATCH OF THE YEAR DEBATE AFTER INSANE ONE-HANDED GRAB
The Irish forced a punt early in the fourth and were pinned at their own four-yard line. However, it mattered none, as they went 96 yards down the field with Sam Hartman finding Rico Flores Jr. for a touchdown to cap off the drive, giving Notre Dame a 14-10 lead.
With the Buckeyes in four-down territory at the Notre Dame 10, they went for it on 4th and 1, but to no avail. Egbuka was stopped short on his end-around, giving the Irish the ball with 4:12 to go.
But they couldn't hold the ball long enough to waste the clock.
Kyle McCord 21 for 37 for 240 yards, with 96 of them by Egbuka. Henderson rushed for 104 yards on 14 carries.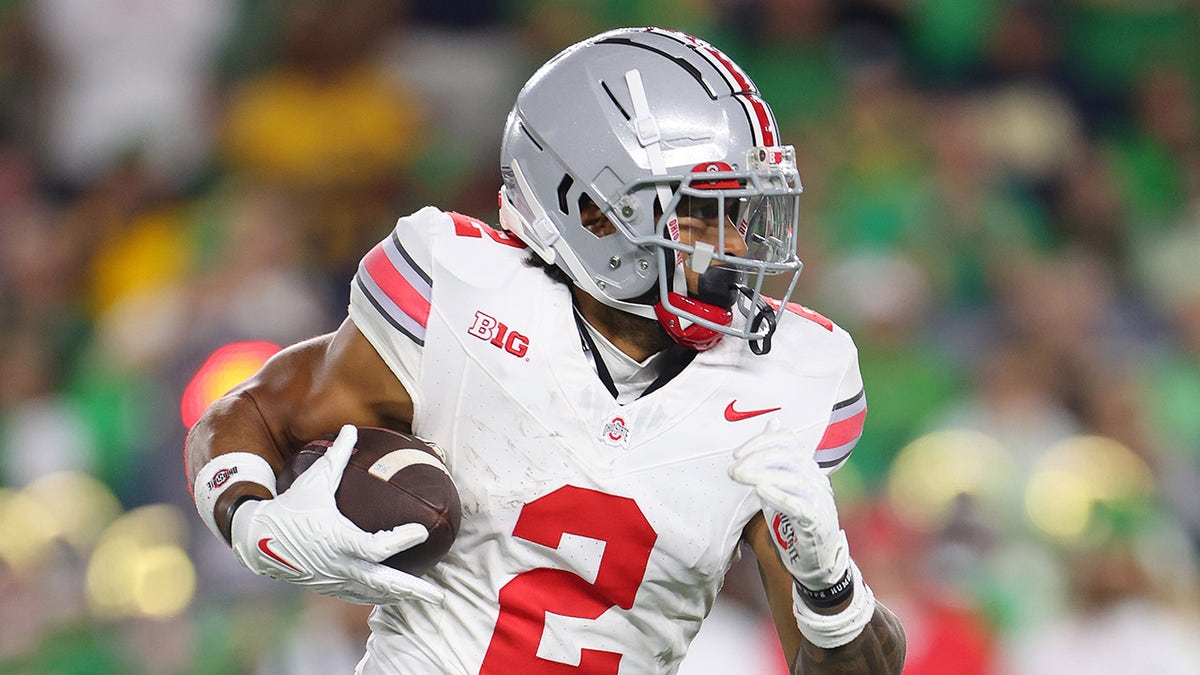 CLICK HERE TO GET THE FOX NEWS APP
The 4-0 Buckeyes will be off next week before hosting unranked Maryland in a Big Ten matchup, while the Fighting Irish (4-1) will head to Duke next week.