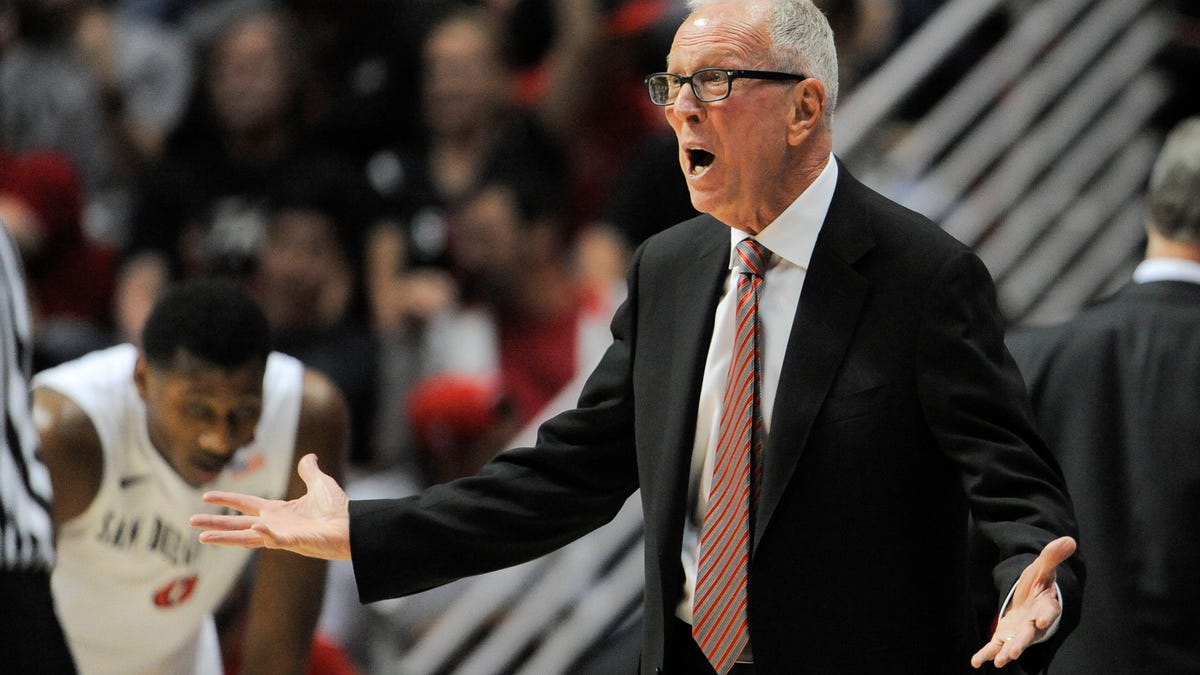 SAN DIEGO – With their next victory, the No. 5 San Diego State Aztecs will have their ninth straight 20-win season — and 10th overall — under coach Steve Fisher.
By comparison, the Aztecs had nine 20-win seasons total in the 78 seasons before Fisher arrived.
The Aztecs (19-1, 8-0) hope to win a lot more than 20, of course, and could even crack 30 for just the second time in school history.
Their first shot at 20 comes Wednesday night at Boise State. The Broncos beat the Aztecs at home last year and have come remarkably close to pulling off upsets in their three visits to San Diego since joining the Mountain West.
Fisher says having so many 20-win seasons in a row "validates the fact that we have a program."