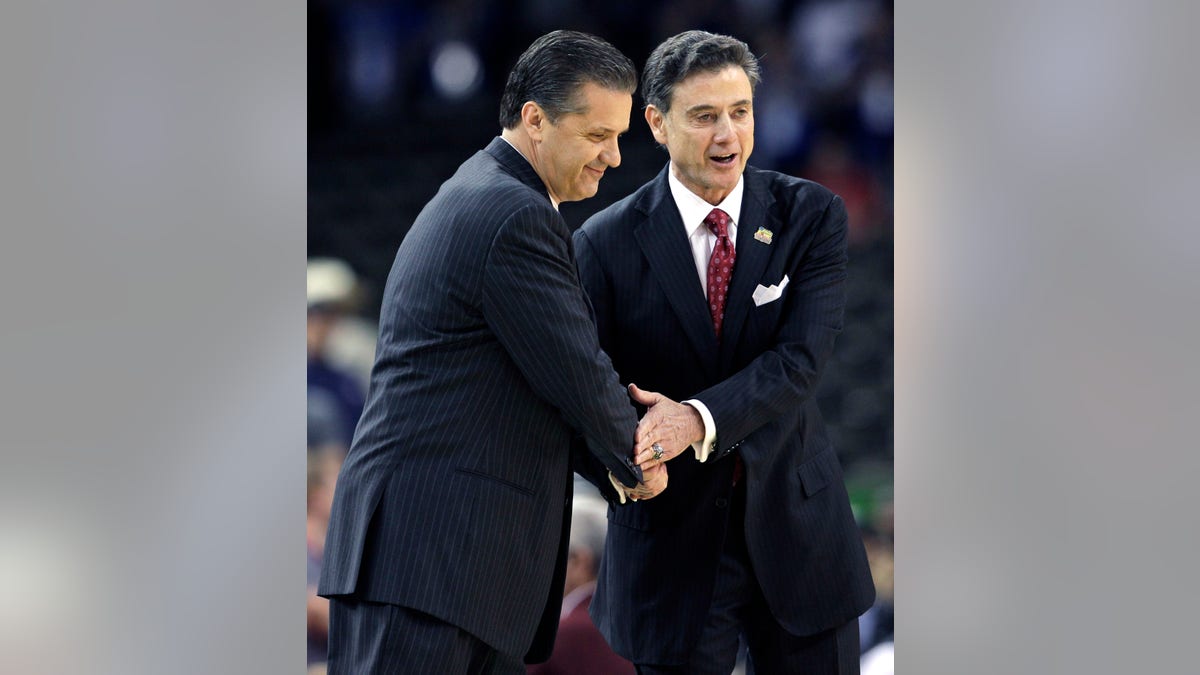 LEXINGTON, Ky. – Louisville has had enough of losing to Kentucky.
The No. 4 Cardinals have dropped four in a row to the Wildcats, including last spring's national semifinal in New Orleans. Kentucky won that game 69-61 and went on to beat Kansas two days later for its eighth national championship.
That Final Four loss still bothers Cardinals coach Rick Pitino, who's 0-4 against Wildcats counterpart John Calipari. Fortunately for Pitino, he enters Saturday's showdown in Louisville with an experienced team that's 11-1 and favored to reclaim Bluegrass State supremacy.
Kentucky (8-3) started the season No. 3 behind Indiana and Louisville. But the Wildcats are now not even ranked and are looking to establish themselves with another group of talented freshmen.