No. 13 Butler loses top scorer Rotnei Clarke for 2 games with neck injury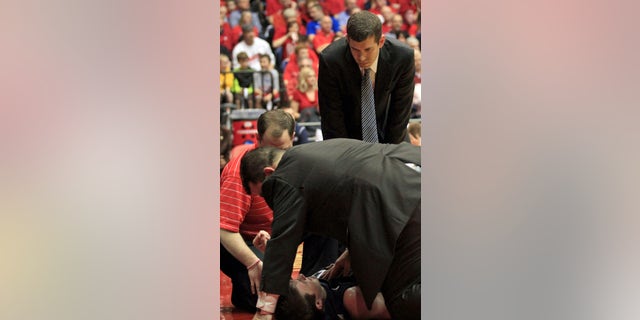 INDIANAPOLIS – Butler will play its next two games without leading scorer Rotnei Clarke.
The 13th-ranked Bulldogs said Monday night that a sprained neck will keep the 6-foot guard out of Wednesday night's home game against Richmond and Saturday's showdown at Hinkle Fieldhouse with No. 8 Gonzaga.
Team trainer Ryan Galloy says Clarke visited a specialist earlier in the day and that the decision was made in the "best interest" of Clarke's health.
Clarke was injured during the first half of last Saturday's 79-73 victory at Dayton. He was fouled as he drove in for a layup and crashed into the basket support. Clarke said he initially lost feeling from the neck down. He was later released from a local hospital after being taken off the court on a stretcher.