No. 12 Michigan St tries to start new streak vs Maryland after loss to Buckeyes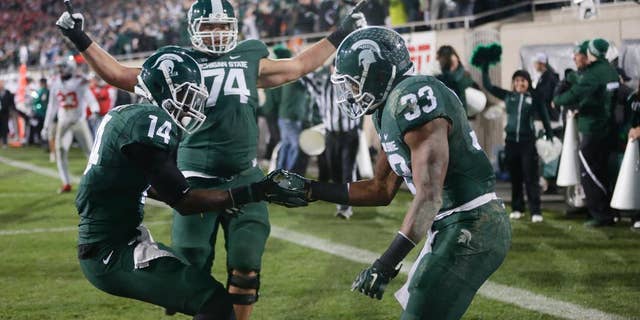 EAST LANSING, Mich. – Michigan State has enjoyed plenty of success since the start of the 2013 season.
Now coach Mark Dantonio and the Spartans must deal with disappointment they haven't felt in nearly two years. No. 12 Michigan State (7-2, 4-1 Big Ten) is essentially out of the college football playoff picture thanks to a 49-37 home loss to Ohio State on Saturday, its first Big Ten loss since Northwestern won at Spartan Stadium on Nov. 17, 2012.
Dantonio said he watched film from the Ohio State game again on Monday morning and determined his team played hard and didn't quit. Now the Spartans travel to Maryland (6-3, 3-2) for a game Saturday night.