NNS: Patrick Motivated At PIR After Rough Week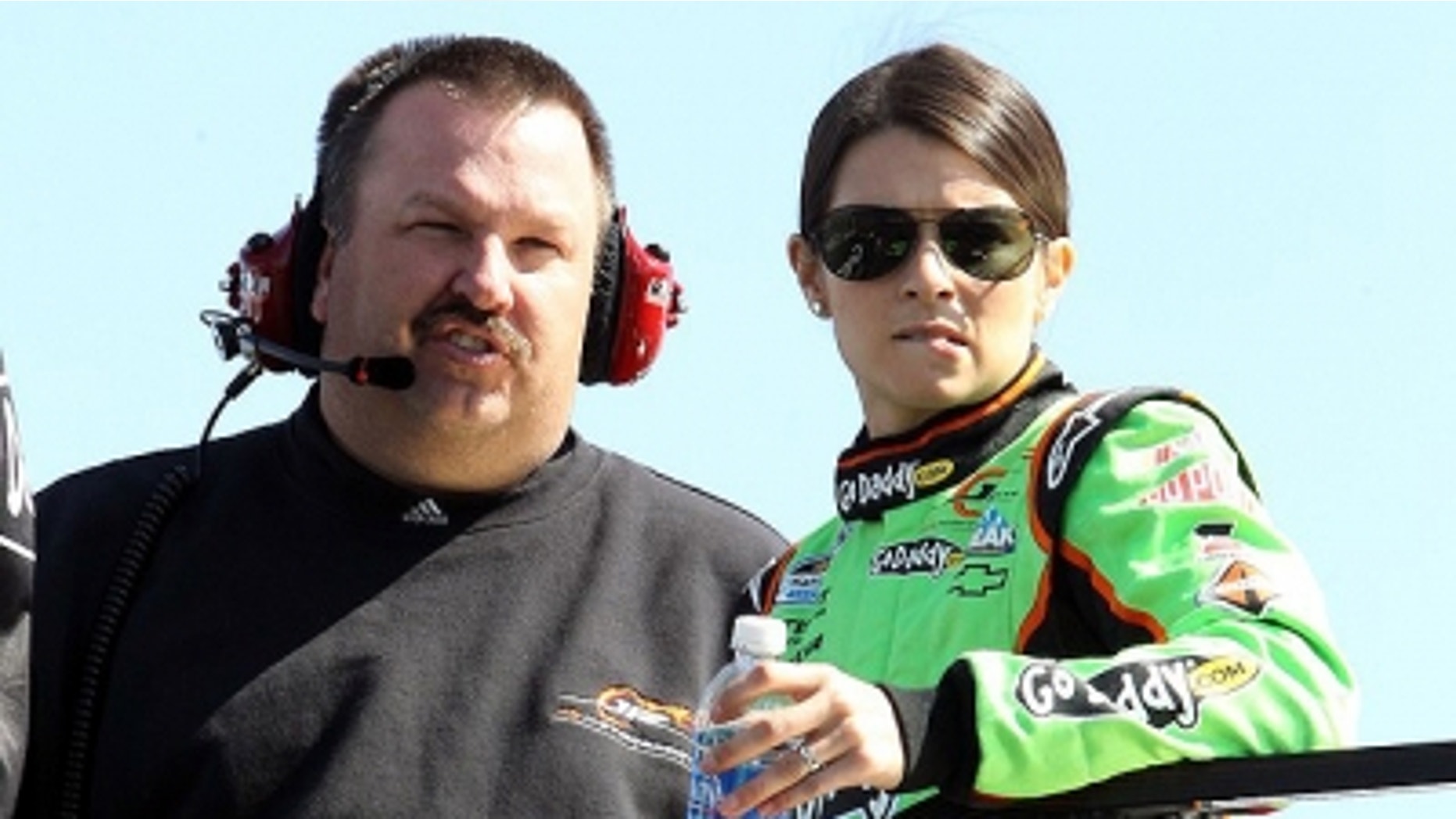 There weren't many more things that could have gone wrong for Danica Patrick last weekend in her highly anticipated Sprint Cup Series debut. Though Patrick did capture her first pole in the Nationwide event, she finished the Daytona 500 in 38th place and wrecked three times throughout the weekend.
With that debacle in her rearview mirror, Patrick hopes to bounce back strong in Saturday's Nationwide race at Phoenix International Raceway.
"You know how sometimes bad things come in threes?" Patrick asked reporters Friday. "Well, I crashed all three times last weekend, so let's hope that that's my three."
Patrick crashed in her qualifying race at Daytona, then in her Nationwide run Saturday and again just two laps into Sunday's 500 race. She seemed to take the difficult weekend in stride, though, and said Friday she gained valuable experience from the weekend. Patrick did manage to get back on the track after her Sunday crash, completing 138 of the 202 laps.
"I did learn a lot," Patrick said. "It wasn't the best result weekend, but I did get my first pole, so that was good."
Perhaps the most important lesson from Daytona? Learning how to crash. The wrecks Patrick experienced were largely not her fault, but she isn't complaining and is using the bad luck to her gain. Patrick said she now has a better feel for how stock cars handle in wreck situations and can use that in the future.
While learning the negative side of things is never the desired result, Patrick thinks her Daytona experience also made her stronger. She's battled adversity before, but last weekend offered one test after another.
"I think it's important for me to sometimes get the other perspective where things don't always go perfect," Patrick said. "Those are the times you have the ability to learn the most and mature the most. That's kind of what I take from Daytona."
Patrick, who will race in the No. 7 GoDaddy.com car this weekend, is hoping she won't have to utilize her newfound knowledge of damage control in Saturday's race. In the second Nationwide event of the season, Patrick is also tailoring expectations, something she said she's learned to do as her career has evolved.
While the hope for all drivers, she said, is to win every race in which they compete, it's also important to come in with other specific expectations. Patrick's career has clearly reached a new level despite the struggles that came with her Sprint Cup Series debut -- and so have her expectations.
"I think top 10 is the goal for me this weekend," Patrick said. "Especially being a short track. Short tracks are what I've struggled with the most. If we can get a top 10 this weekend, that will be a good result for us."
The weekend comes with a bit of a home-track advantage for Patrick, as she resides in nearby Scottsdale. After a long, tiring weekend, she was happy to get home and have a day off free of travel on Thursday.
"It's nice," Patrick said. "I sleep in my own bed at night. It's nearby, so it's good, especially after a long, long time at Daytona."
Patrick has become one of the biggest draws at Phoenix given her local ties and the local prominence of sponsor GoDaddy.com, which is headquartered in Scottsdale.
Other Sprint Cup drivers voiced support for Patrick on Friday, as her trying weekend at Daytona was a popular topic of discussion in media sessions.
"I don't know that I've ever crashed in three consecutive races," Carl Edwards said. "That's tough."
Said Jeff Gordon, the winner of last year's Subway Fresh Fit 500 at PIR: "I see this constant debate going on, and one thing I want to be clear on is that she's getting attention for more than being a female driver in this Series. She has a proven track record."
Gordon went on to say that a win for Patrick in the Sprint Cup Series would be good for NASCAR, as it would bring more attention to the sport. Patrick won't have the chance this weekend -- her next Sprint Cup race isn't until May -- but the Nationwide race provides a chance for her to build some key momentum after a disappointing weekend.
"There's been other times where I've been incredibly lucky and gotten through things and had great results," Patrick said. "It's just the way it goes, so I'm not going to look at it and get too down."