NNS: McClure Remains Hospitalized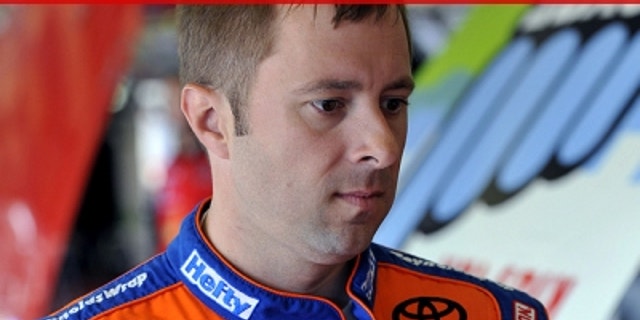 NASCAR driver Eric McClure, who was involved in a vicious crash in Saturday's Nationwide Series race at Talladega Superspeedway, remained in a Birmingham hospital Sunday and is stable and alert, according to his team.
Team spokeswoman Emily Brandt, McClure's sister, said Sunday that McClure is undergoing tests and remains "under observation" at UAB Medical Center.
McClure's injuries have not been disclosed.
McClure, 33, was airlifted to the hospital after the late-race crash.
McClure lost control of his car in a pack of traffic in turn three and sailed almost head-on into the SAFER barrier on the inside of the track. His car bounced back onto the track surface but was not hit by another car.
Several other cars were involved in the wreck, but no other drivers were injured.
The race was redflagged after the accident.
McClure, a Virginia native, is the nephew of Larry McClure, former co-owner of the Morgan-McClure Motorsports Sprint Cup team.
There was no indication Sunday when he might be released from the hospital.
Mike Hembree is NASCAR Editor for SPEED.com and has been covering motorsports for 30 years. He is a six-time winner of the National Motorsports Press Association Writer of the Year Award.